Classic Italian Cuisine – BRAVO! to Return to the Galleria Mall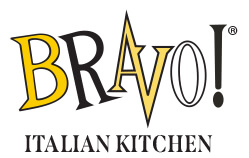 Good news for lovers of Italian food in the Buffalo area! Bravo Italian Kitchen will reopen at the Walden Galleria Mall in Cheektowaga later this spring. The favorite Italian chain will be the latest restaurant to return to the mall's "Restaurants Row" after Dave and Buster's reopening in March.
"BRAVO! will continue to serve classic favorite entrées such as pastas, brick-oven pizzas, salads, and charred grilled items. The eatery also features a wide selection of wine, beer, and handcrafted cocktails, along with appetizers and desserts on their crowd-pleasing menu," wrote Bravo marketing director, Alex Corbelli in a press release.
This is undoubtedly a welcome piece of news for the Galleria Mall, which was affected by pandemic restrictions this year. The mall lost the Microsoft store and New York & Co. this year when the companies closed all brick-and-mortar stores. Another tenant, GAP, is falling behind on rent, according to WGRZ.
"The news of BRAVO!'s return to the shopping center has created much excitement for its loyal customers," said Walden Galleria's General Manager, Mike Coene. "We're just as thrilled to have them reopen later this spring."
Hours of operation will be 11:00 a.m. until 9:00 p.m. daily. With Friday and Saturday hours closing hours at 10 p.m.
Happy hour on weekdays will be from 3:00 p.m. until 7:00 p.m. and feature drink specials in the bar area for customers over 21 years of age.
To find out more, visit www.bravoitalian.com