What to do in Myrtle Beach, South Carolina?
Since there was no Spring Break, my professors were nice enough to give us a couple of days off. My boyfriend and I decided we wanted to do our Spring Break vacation. After crossing names for hotspot destinations to attend, we decided to travel to Myrtle Beach. It was not only safer to travel with COVID-19 cases being low, but it was affordable.
Free Activity
Beach Day
Beach Days are perfect for those who want to enjoy the warm and breezy weather without breaking the bank to do an activity. For those who don't have a stay that is nearby by the beach. Myrtle Beach does meters with stickers that give parking access to stay at the beach. The red meter is 3 hours of parking, costs between $1.00-1.50. The green meter is all-day parking and costs $6.00.
They are also dollar spots and beachwear shops around in case you have forgotten any beach necessities.
Fun Activities
Broadway at the Beach
The famous mall attraction is more of a tourist attraction that provides, souvenir spots, to shop for any family members, friends, and even yourself for souvenirs to bring home. They also have many restaurants, although, they were very crowded, and a reservation might come in handy to get you a table faster. It is also home to Ripley's Museum.
Learn More Here: https://www.broadwayatthebeach.com
Helicopters Adventures
Helicopters Adventures was an adventure I recommend everyone to splurge on at Myrtle Beach. The starting rate called "Fly 4 Fun" is $20.00 per person. It is for first-timers who want to ride a helicopter. I recommend taking the Boardwalk Adventure. Since we made a reservation before our trip, we could skip the boarding line after checking in for our flight. Before your flight, you would be escorted by a staff member on a golf cart to arrive at your helicopter. Boardwalk Adventure was a 7–8-mile flight fly over a famous mall Broadway at the Beach, and it continues over Myrtle Beach.
It turns inland Sky Wheel and into the field before returning and landing into the helipads. The flight was about 5-6 minutes, and it was smoother than an airplane. They're more flights such as Pine Likes Adventures, Dunes Adventures, Briarcliff Adventures, etc. The longer the flights, the more expensive they are. It also for all ages and anyone can experience riding on a helicopter.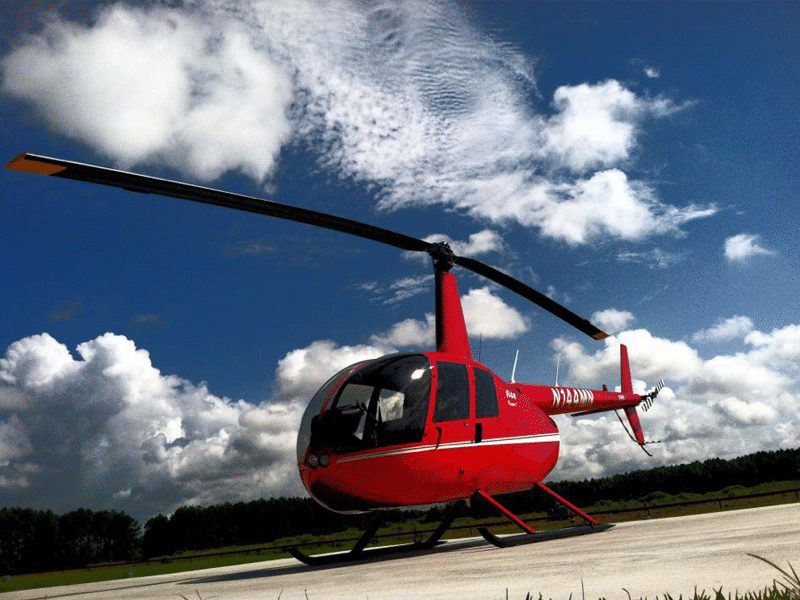 Learn More Here: https://www.helicopteradventures.com
Broadway Grand Pix
Broadway Grand Pix was also a fun activity that you can plan when traveling to Myrtle beach. The atmosphere was more family-oriented though, you can go with a significant other for a fun day outing. The main attraction is go-kart racing which included seven unique racetracks for all ages. Broadway Grand Pix also offers an arcade, fun theme park games, kids ride, and mini-golf.
To find more information:
Tanger Outlet
Tanger Outlet is a good spot for those who want to skip to tourist attraction shopping areas and find some stores that you would recognize back home. Tanger is a small outlet, but it still has stores, such as Nike, Crocs, American Eagle, etc.
You can also find coupons through the Tanger Outlet website for great deals to save while you shop.
Restaurants
Myrtle Beach has many affordable restaurants to gather around and have meals almost every hour of the day. It is also known to have good Southern breakfast spots around the area.
Breakfast Spots
Southern Pancake House
This family-owned restaurant had one of the coziest breakfasts in town. It was a warm and friendly atmosphere that made you feel at home. The meal prices were budget approved, and under $30, we got a full meal. The best part is that they had the best homemade waffles and pancakes that I had ever tasted. A bonus was that all the food was warm, including the syrup.
Dinner
Little Italy
Little Italy is a small urban-looking restaurant that serves large dishes of America's famous Italian dish. It is on the pricier side although, one meal serves two people. So, you can take it home and enjoy it the next day.
Pier 14
Pier 14 was one of my favorite restaurants that I enjoyed while staying at Myrtle Beach. If you go around noon to almost sunset, you can request a rooftop spot to eat with your party and enjoy the views of Myrtle Beach from on top.
Pier 14 also has indoor dining if the weather is cold, but you still want to enjoy a good seafood dish. The food was at an affordable price especially, since it's well known for seafood. For under $50 per person, you can enjoy your favorite seafood.
Crabby's George Buffet
Crabby's George Buffet, is a mainly family-oriented restaurant. However, it's an affordable date night for you and your significant other without breaking the bank.
For $45 per person, you can enjoy all you can eat seafood buffet along with other meat dishes such as steak that probably would be more expensive somewhere else. They do have coupons on their website if you want to save more money on your meal.
Enjoy Your Stay!