"Tenet" is tedious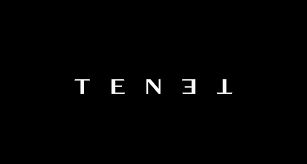 I took a trip to the reopened Regal Cinemas at the Walden Galleria Mall. I bought my medium bag of popcorn, got my ticket scanned and proceeded to theater 4. By the time the movie started, I already ate my popcorn, so you can say I was fed up.
The film starts quickly and efficiently, as all Christopher Nolan films do. The opening scene was executed well, but lacked the spectacle that his other films opened with. In comparison, it seemed like an uninspired idea that never explains itself later.
We then get introduced to rising star John David Washington. He shines as a physical tank, being athletically attuned for the demands of the film. But that's it. As an actor in Nolan films, it can be hard to emote when the subject matter is enigmatic and cold. It does not mean it's impossible.
Washington does not meet the challenge. He had a hard time providing the charisma and ethos necessary for an action movie. Most of that responsibility is on the screenwriter and director.
The film devoted its development to the story, not to the characters. There are elements of pathos, but they're sidelined by the confusion of everything else.
The desire for success for the protagonist is not felt on the end of the audience because the characters are devoid of any passion other than their duty to their objective. Saving the world from World War III didn't look as compelling as I thought it would.
In terms of its take on time travel, it is original and audacious. Nolan has a great imagination that allows for intricate and meaningful set designs. At times, his imagination allows for an interesting story, and a successful execution of that idea.
This was not one of those times. The story was interesting, however since time travel has been washed and repeated throughout cinematic history, you better have a fresh perspective and execute it well. It did not achieve these goals. It may be sci-fi, but it was hard to comprehend why inverse technology works.
The action sequences didn't work for me. There seemed to be no stakes. We knew the fight was going to happen and we knew who was going to win. That caters to the fact the characters had no flaws, no conflict that compromised the predicted outcome.
Throughout the viewing of this film, I slouched in my recliner seat, head on my head, wondering where this was going. When it all wrapped up, the filmmakers had the nerve to add a Travis Scott banger to the credits.
Pfff…Give me a break! It was nowhere near a potent or acerbic film as Nolan has made before. I was sorely disappointed.
One thing this film may be remembered for is its change in cultural representation with the main and supporting characters. With the main character a Black man, and one military commander a woman, it is something. The filmmakers slightly backslid on that accomplishment with the casting of Kenneth Braunaugh as a Russian oligarch, which was not even convincing.
Wait for the rental, it's not worth the privilege of a cinema viewing.