Two legends lost: remembering Eddie Money and Ric Ocasek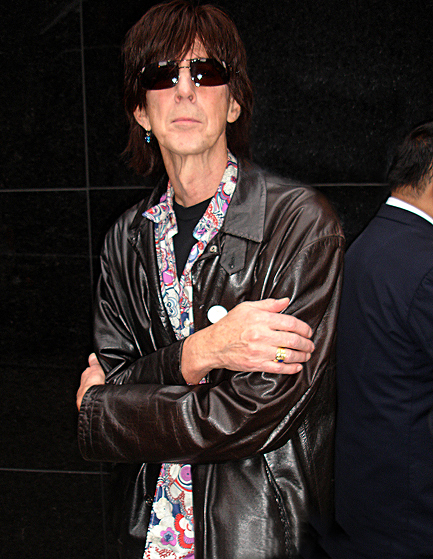 Within the span of three days, the deaths of two legendary rock artists have shocked the music world. On September 15, vocalist and guitarist of The Cars, Ric Ocasek, died at his home in New York City from natural causes following recent surgery. Only two days prior, it was announced singer Eddie Money has passed away at age 70 after being diagnosed with stage four esophageal cancer this past August. 
There had been initially a lot of factual controversy about Ocasek's death, specifically with his age. Some sources claimed he was seventy years old, while others claimed he was seventy-five. After a series of back and forth between reports, his age was later confirmed by the New York Times as being seventy-five years old. 
Ric Ocasek's last live performance was with The Cars when they were inducted into the Rock and Roll Hall of Fame last April in New York City. Among the songs performed that evening of the final performance were some of the band's most classic songs, including, "My Best Friend's Girl" and "Just What I Needed". Outside of The Cars, Ocasek performed outside the group sparingly. According to setlist.fm, the band only played in Buffalo three times during their career. The most recent show being at the Buffalo Memorial Auditorium on November 17, 1980, with the others being in 1978 and 1979 respectively. 
Eddie Money, on the other hand, performed frequently in the Buffalo / Western New York area over the years. Money's last two shows in the local area were at Batavia Downs in Batavia, NY on June 30, 2017, and June 22, 2018. At both shows, Money and his band put on a solid and nostalgic performance featuring all the hits from his long career including "Two Tickets to Paradise," "Take Me Home Tonight," "Baby Hold On," and many more. 
To many, Eddie Money was known for being as great of a person as he was a singer and songwriter. Both fans and fellow musicians alike would say Eddie Money was one of the most friendly and gracious singers in the business. I had the privilege of meeting him twice and both times were a positive experience. He was very engaging, striking up a conversation and gladly signing autographs. Money had a wide appeal to a diverse audience, which reflected at his concerts. Even Sabres legend, Danny Gare as well as Bills and Pro Football Hall of Fame running back, Thurman Thomas attended his Batavia concert in 2017. In the days following his death, several musicians have taken to social media to pay tribute to the lost legend and sharing their countless Eddie Money stories.
Losing both legendary artists within days of each other is something nearly unprecedented in the music industry. While the losses of Ocasek and Money will leave a noticeable hole in rock music, their influences will be felt for generations to come.