Alita: Battle Angel promises to be the biggest blockbuster but…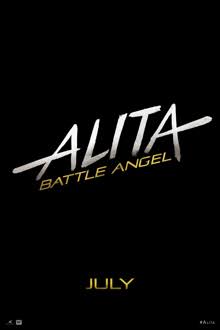 Alita is based on a Japanese manga (Japanese comics) and the script was written by James Cameron who you may know from his previous works of "Avatar" (2009) and "Titanic" (1997) which are the two highest grossing films of all time.
The film doesn't star too many well-known actors except Christoph Waltz who plays Dr. Dyson Ido who is the character that finds and fixes Alita. His back story is the most intriguing and will get you emotionally involved as the body he gave to Alita was supposed to be for his daughter who was in a wheelchair and had recently died.
This film takes place in a future where the floating cities all over the world have fallen and there is only one left, and everyone who lives on the surface wants nothing more than to get up there.
Alita is a type of cyborg and there are many people like her who are humans but with robotic body modifications.
Many of the people who have these modifications are stronger than humans and they either become contract killers for money or take place in a game that if they win it enough, they are taken up to the last floating city.
The film has a central villain but lacks a sense of accomplishment for this movie. The whole time Alita is trying to kill the man responsible for the corruption of the world on the surface she only ends up killing some of his lackeys.
Now all this being said, the film isn't bad. But this movie falls short because of the over-hype of it. The trailer not only said that it was going to be one of the best movies to be released as of late but also included saying it was written by the same man that created Avatar. The film is fun and action packed but I sat down with the expectations they filled me with and ended up being let down.
While many critics were quick to write this movie off, I believe that it has the potential to become something great. The film ends with a setup for a sequel and with the audience reviews thus far I believe that it will get one.