Review: Welcome home, Michael
The "Halloween" sequel starts slow, but does the original film justice.
It's been four decades since Hollywood slasher icon Michael Myers terrorized Haddonfield, Illinois and captivated audiences everywhere. John Carpenter's instant horror-classic, "Halloween," has seen nine sequels and remakes since it first took to the screen in 1978. Director David Gordon and fellow screenwriters Danny McBride and Jeff Fradley forget about the remakes and put forth the first true sequel to the original.
Laurie Strode, once again played by Jamie Lee Curtis has struggled immensely in the years since the vicious attacks by crazed killer, Michael Myers. It's forty years later and Strode is psychologically damaged, has locked herself in isolation and is waiting for the day that Michael would return for her.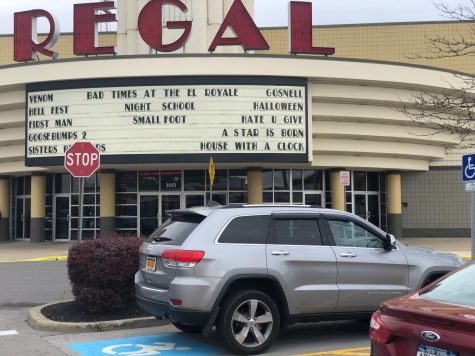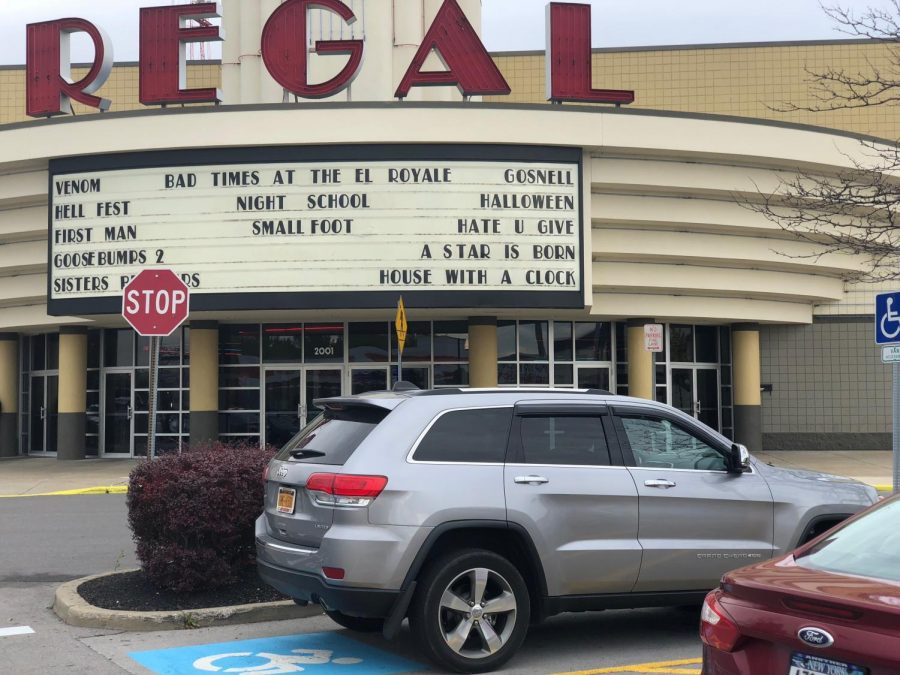 Laurie's obsession with Michael has cost her a lot. It has sent her life down a long anxiety-ridden downward spiral, which has ultimately left her alone.
She's been through two failed marriages and no longer has a close relationship with her daughter and family. Strode resides in a booby-trapped fortress full of weapons and ammunition, fully prepared for what she knew would happen all along. The once happy, young babysitter turned elderly survivalist and doomsday prepper has remained rifle-ready for the inevitable reunion. And yes, it's on Halloween.
Michael Myers has spent the past four decades since his terrorizing bloody rampage locked away at Smith's Grove Sanitarium, until now. Michael, played by James Judy Courtney, escapes during a prison bus transfer after what looks to be some sort of accident, and we know exactly where he's going. With a fresh crop of teenage babysitters and idiotic boyfriends, Michael is all set for his big screen reunion. Myers, who now has to be in his mid-sixties for the sake of the storyline, looks stronger than ever and hasn't lost a step. His body count grows quickly and in gruesome fashion.
"
Laurie, along with her daughter and granddaughter, join forces in a feministic parable fitting for the times.
The sequel more or less follows the same kind of trajectory as the original and is a true slasher-film in every sense, but it doesn't possess the same simplicity and elegance as Carpenter's classic. This movie, at times, seems all over the place and scattered. Whereas the original showed patience and a certain development that made it the game-changing horror flick it is. This movie does what it was meant to do and doesn't go over the line. It can be looked at as an act of fan service and it works.
After slicing through Haddonfield yet again, Michael – the true definition of evil – meets Laurie in their much-anticipated showdown at her doomsday residence. As if this poor town hasn't been through enough.
Laurie, along with her daughter and granddaughter, join forces in a feministic parable fitting for the times.
Together these three women fight back against Michael Myers, the deranged male psychopath who has ruined countless lives. The lone surviving babysitter after years of struggle and suffering faces the man that caused it all and makes him ultimately answer for his actions.
The victim, after years of trauma, is ultimately avenged. We see how the tragic happenings of 1978 have affected generations of the Strode family and torn them apart, but they are brought together at the end to face the culprit, the original boogeyman.
After a slow start, the movie builds and remains relentless through the end. It's a film for Carpenter fans and does the original justice if you're willing to take the leap of faith with the storyline.