A new face in Buffalo's thespian culture to debut at Buffalo State
Starring Buffalo, a new non-for-profit theatre company, will launch its first production this weekend. It's a reproduction of Victor Hugo's famous novel The Hunch Back of Notre Dame, and it's happening right here at Buffalo State.
The organization is a professional theatre group with a mission to integrate established Broadway actors with local professional actors and musicians as well as high school and college theatre programs around Western New York. The goals of Starring Buffalo is to connect, entertain, teach, thrill, and above all, be the new face of "top-quality" entertainment in Western New York.
Their co-founder and artistic director Drew Fornarola, a Western New York native, and in his own regard an accomplished actor and composer says he's excited to bring a taste of Broadway to Buffalo.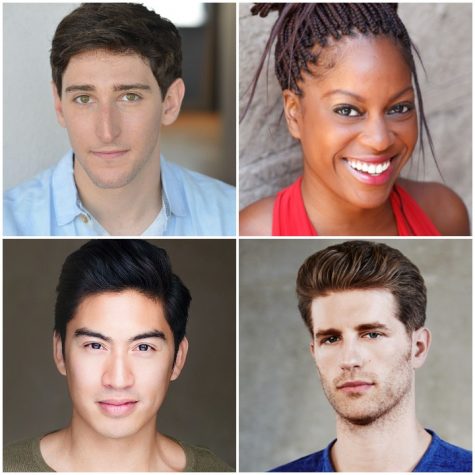 "We have an incredible group of people here, several are personal friends. I'm excited for them to meet our professional orchestra and work with the Broadway folks," Fornarola said.
This rendition of this famous story, chosen by Fornarola and the rest of the Starring Buffalo staff, was written by Academy Award winning writers Alan Menken and Stephen Schwartz. It includes most of the famous music from the animated 1996 Disney Production, as well as some added new pieces written by Menken and Schwartz.
"Our production includes a few new songs," Fornarola said.
"It's about half. Half of the songs from the movie and half of them being new songs. There's an additional bit for Phoebus, it also expands Esmeralda's role, and there's a really special new ballad for Quasimodo in Act II."
All three of the founders of Starring Buffalo, Fornarola, Laura Brodie and Steven Tartick were students and gained their foundations in theatre at Williamsville East Highschool. They then all moved to New York to continue their careers in theatre. They say they wanted to come back and start this organization as a homage to those valuable foundations they gained here as teenagers.
All of the founders of this blossoming thespian group say they are excited to bring this encore series inspired production to Buffalo State.
"There is a beautiful facility at Rockwell Hall," Fornarola proclaimed, "and the staff are incredibly professional and were obviously invested in this project, they are the perfect partners."
"This show met a lot of our criteria," Fornarola said.
"It's perfect for experienced and general audiences, it hasn't been done in Western New York yet, and has amazing roles for all our actors and coral parts."
The show will star notable Broadways actors: Ben Fankhauser as Quasimodo, Dan'yelle Williamson as Esmeralda, Jonah Platt as Phoebus, Devin Ilaw as Clopin and Keith Ersing as Frollo.
Starring Buffalo hopes that their production of The Hunchback of Notre Damewill encourage more students and local professionals to come work with the company, and ideally be the first of many shows for the organization.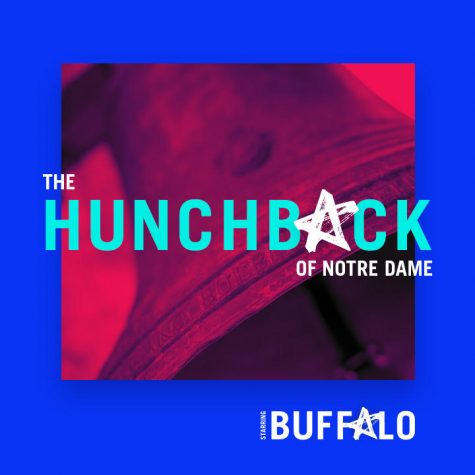 "The immediate effect, we hope audiences love it, and all the actors love it," Fornarola said. "Long term we hope to do two or three events a year and have a real season. Everything is open at this point, we expect to keep working at Buff State, and hopefully around the city."
Tickets for The Hunchback of Notre Dameat Rockwell are available to students (with I.D.) for $25 and $45 for general admission. The premier will be Friday night at 7:30 p.m. There will be a matinée Saturday at 2:00 p.m. as well as another performance later in the evening at 7:30 p.m.
As for Fornarola, he hope's "students, their friends, and family come out to support, and enjoy this amazing show, and all the locals and amazing professionals who are here to make it possible."