Alt Buffalo's Birthday Show a success, headlined by The Neighborhood
The Neighborhood, Joywave and Flora Cash perform at the radio station's annual hit fall concert.
What better way to bring in the fall season with a concert at Riverworks? On Oct. 1, Alternative Buffalo held their fifth birthday show at Buffalo Riverworks. Alternative Buffalo has always done an excellent job in getting the right bands to play their events, whether it be Kerfuffle in the summer, The Kerfuffle Before Christmas, or their birthday show, the station always has the right bands for the right weather.
Kicking off this year's event was Flora Cash, a husband-and-wife alternative pop duo that actually kicked off their relationship due to an online music website, Soundcloud. The wife and songstress, Shpresa Lleshaj, had flown from Stockholm to Minneapolis to meet her now-husband in-person for the first time. From there, the two moved to Sweden together and began the musical endeavor known as Flora Cash.
The band played songs off of their latest album, "Nothing Lasts Forever (And It's Fine)," which contains tracks about relationship insight learned through past experiences — and then other tracks from older releases.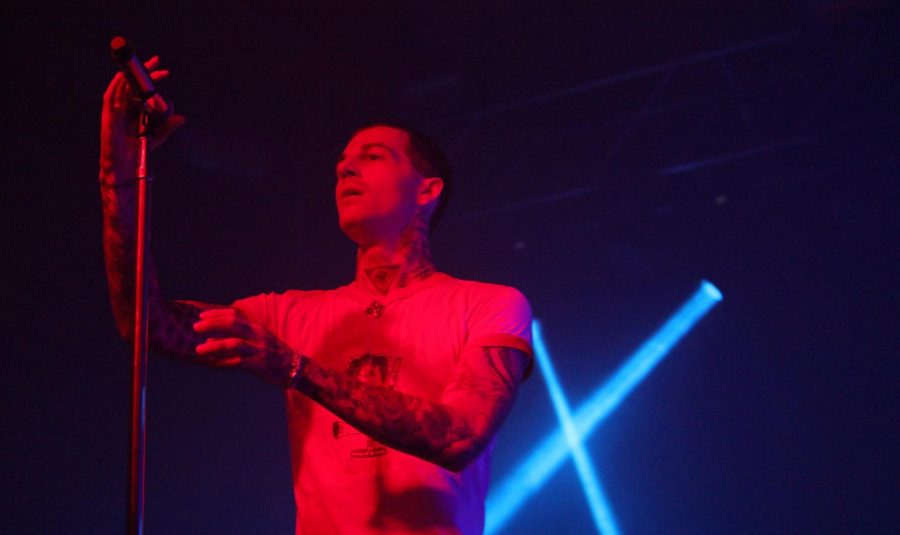 Next on the bill was Rochester's own Joywave. The band has already had a good following in the area, due to the close proximity to where they started out. Their debut late-night TV performance on "Late Night With Stephan Colbert," resulted in the band becoming a staple to the alternative music scene. All decked out in Sabres jerseys, Joywave played their popular songs including: "It's A Trap!," "Travelling At The Speed Of Light," and closing with their most popular hit, "Tongues."
Closing out the show was the California alternative electropop band, The Neighbourhood (often referred to as The NBHD). In early 2012, the band released two singles: "Female Robbery" and "Sweater Weather," which gained a lot of popularity on all mainstream radio stations in the summer of 2013. Vocalist of the band, Jesse Rutherford's stage presence had everybody in the crowd following his instructions, whether it was to clap, sing along, or just wave their hands. All of the girls in the front rows were swooning over Rutherford's dancing and tattoos along with his cutting-edge smile. The band performed for well over an hour, playing songs that only die-hard fans would know, along with the newer popular ones including, "R.I.P To My Youth," "Daddy Issues," and the crowd pleaser, "Sweater Weather."
With this being such a successful event, it goes to show that Alternative Buffalo puts in a lot of hard work to top each event.