Silvia's Week 4 Fantasy Frenzy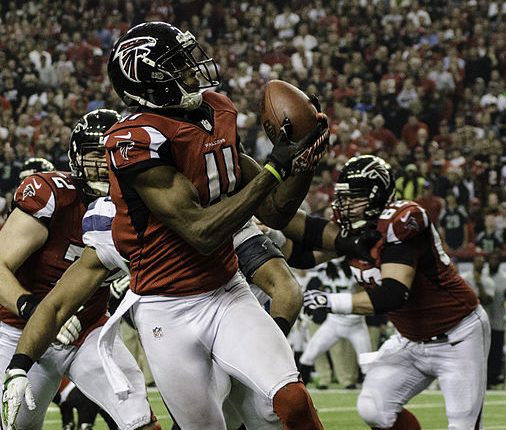 Le'Veon Bell has been removed from the Pittsburgh Steelers' active roster and they've begun to field trade offers for the generational talent. Rookie Kerryon Johnson became the first Detroit Lions running back since 2013 to rush for 100 yards and high-end wide receivers like Odell Beckham Jr., Julio Jones and Jarvis Landry are all still searching for their first touchdown. Not to mention the Buffalo Bills went into U.S. Bank Stadium as 17-point underdogs and defeated the Minnesota Vikings in one of the biggest upsets in decades and the Cleveland Browns picked up their first win in 635 days. Welcome to Week 4 of the NFL.
With three weeks of fantasy production to analyze, it's time to start trimming the fat. While this isn't a huge body of work to examine – it's enough to draw some educated conclusions about the fantasy output of certain players for the remainder of the season.
Remember back to what we discussed in Week 1, fantasy championships aren't won at the draft. Dropping certain players and picking up others from waivers can make or break a season. Making the right decision is crucial, fantasy owners can't remain caught up on name value or previous fantasy production. Sometimes dropping a player with a bigger name can play to your advantage as he becomes a landmine on the wire and a headache for another team. Knowing when to move on is crucial.
With that said here are some names that can be dropped from rosters.
Rex Burkhead, running back for the New England Patriots, was hyped-up all off-season as being an integral part of one of the most dangerous offenses in the league. Owners drafted him around the sixth or seventh round and Burkhead has done little to return value on the investment. He looks to have given up the backfield to rookie Sony Michel and is now dealing with yet another injury. With fellow running back James White also being utilized, Burkhead's workload looks scarce and should be dropped to become somebody else's problem.
Robbie Anderson of the New York Jets, Chris Hogan of the New Patriots, and Courtland Sutton of the Denver Broncos are all wide receivers that can be safely dropped from fantasy rosters at this time.
Let's talk about their replacements. The waiver wire is loaded with pass-catching talent this week and you would all be smart to head to the well once again.
This week's number one waiver wire addition has to be Cincinnati Bengals wide receiver Tyler Boyd. The young wideout caught seven-of-eight targets for 132 yards and a touchdown in the Bengals' loss to the Carolina Panthers. This is coming off the back of six catches for 91 yards and a touchdown the week prior. Not to mention number one option A.J. Green is battling a groin injury and is not a lock to play this week giving Boyd wide receiver two upside.
While this particular performance isn't exactly sustainable, rookie Calvin Ridley has without a doubt solidified his role in the Atlanta Falcons' pass attack. The former Alabama Crimson Tide wideout went absolutely bananas last week against the Saints catching seven-of-eight targets for 146 yards and a whopping three touchdowns. Julio who? That's the same number of touchdowns teammate Julio Jones had all of last season. Look Ridley isn't taking over as the number one option in Atlanta, but he has received 13 targets over the last two games and has earned weekly flex capability on rosters. Owned in just 46 percent of Yahoo leagues, he is a must add.
Antonio Callaway for the Cleveland Browns was mentioned in last week's article. He's going to be mentioned again here. Callaway had an uneven performance last Thursday night in Cleveland's historic win over the New York Jets. Callaway caught four-of-ten targets for 20 yards. Just hear me out. Tyrod Taylor missed Callaway on a potential wide-open 75-yard touchdown in the first half. Callaway had a couple of drops himself, but his skill set and upside give him enormous potential, especially with rookie quarterback Baker Mayfield as the new sheriff in town. The young speedster is still only owned in 33 percent of Yahoo leagues and can provide weekly fantasy flex value. Grab Callaway.
The Tampa Bay Buccaneers offense led by 35-year-old journeymen Ryan Fitzpatrick has been one of the biggest storylines of the season thus far. With the bearded gunslinger under center, there has emerged a new weapon, second-year wideout Chris Godwin. Godwin caught five-of-ten targets for 74 yards and a score in their Monday Night Football loss to the Pittsburgh Steelers. Godwin has now scored in every game this season and looks to be the second option on a pass-heavy team with no run game. Owned in only 42 percent of leagues, Godwin warrants flex upside with Fitzpatrick in the pocket.
As we finish the first quarter of the NFL regular season, its time start looking at some possible trades. If you're a team looking to shake things up, it's always easier to get a deal done with a struggling team rather than a team whose 3-0. Take advantage, buy low, and monitor the waiver wire for players who were dropped. Until next week.