Drab to Fab: Dorm Edition
Make your home away from home healthy and productive within a student budget. If your dorm or apartment lacks luster, doesn't speak "you", or is only to use the restroom, shower and sleep, these few additions will make your space a bit more tolerable.
Tidiness is imperative for tiny living. Marie Kondo, the author of "The Life-Changing Magic of Tidying Up" & "Spark Joy," teaches how to minimize property and maximize life in any room with the KonMari Method (plus illustrations for us who skim textbooks).
"The criterion for deciding what to keep and what to discard is whether or not something sparks joy," Kundo said.
Don't waste space with what doesn't inspire you. Kondo's lessons have kept my space clean since 2017, which makes losing homework that much harder!
Four walls, a floor, and a ceiling is decent square footage to cover, so you'll have to get creative. Posters and tapestries are efficient and affordable. Discover anything from a nature design to work by your favorite arist, or a quoted portrait of your role model on Amazon with hundreds of designs under $20. In case you didn't know Amazon Prime is half-off for students, which means free & faster shipping for us all.
Many don't believe is overlapping their decor but in this case, in such a small spathe ce, overlap is okay. Make a poster mural to minimize your hanging solution needs. You can find hanging hardware at the Dollar General or Family Dollar on Grant Street and Forest Avenue. Be careful the double-sided poster tape, as it might rip the paint off the wall. Rules such as; decorations should not cause permanent damage to buildings, fixtures, or furnishings, may be found in several of our bengal dormitory living spaces. Be respectful of your hanging. Remember, if anything covers windows or closets, it must be flame retardant and labeled as such.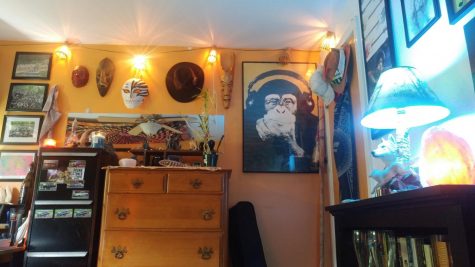 Next, illuminate your dope posters and hippie-wall-rugs with string lights and colored lamps.  LEDs consume low energy and produce minimal heat, which will please your building's fire marshal.
Halogens are prohibited. You can utilize the same nails, staples, or thumb tacks for posters and string lights; many of which are connectable, so mix & match colors and race them around each wall using just one outlet. Dollar stores, such as Walmart, will carry lights for  about $10 a strand and of course, you can't forget that Amazon may have them as well.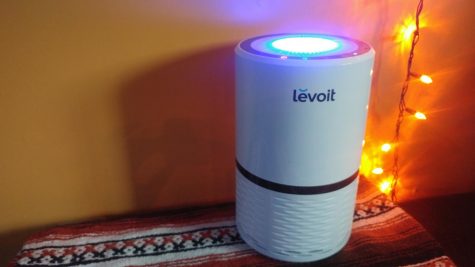 Let's talk about air quality. Buffalo gets frigid so fresh air will be hard to come by and seldom tolerable. Look into a HEPA air purifier. Local department stores and Google Shopping have decent ones under $50. They also have cheaper, non-HEPA purifiers which circulate the air, but won't remove as many particles and bacteria. Be wary of any with heat functions, as they are not allowed in dorms. Candles and incense are illusions for avoiding vacuuming, but unfortunately, they are prohibited as well.

For add a vibrant aura to your living space, get a plant. Some local grocery stores sell potted plants under 20 dollars. You can check out Urban Roots Cooperative Garden Center on Rhode Island Street. Just one house plant helps clean and oxygenate the air. For the spiritualists, it'll keep the energy clean, too. Don't forget to water the little green guy as well.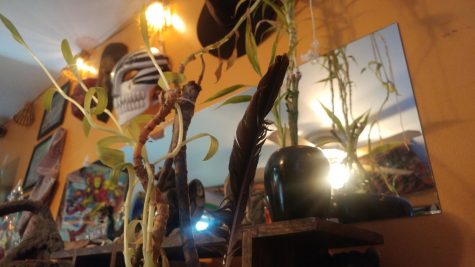 Fish are the only pets allowed as long as the tank is under 10 gallons, so they too, can add life to the dorm. Keep them and your plants on the same feeding schedule and hopefully, they'll both make it through exam week. Please note that fish tanks must be unplugged during winter break period.
According to the residency rule book:
Only artificial, non-combustible decorations are allowed.

All decorations must be easy to remove.

Decorations may not be attached to electrical fixtures, heat or smoke detectors, or exit signs.

Building exits and hallways must not be blocked.

All decorations, including window decorations, must be removed and areas thoroughly cleaned before hall closing each semester.

If you're unsure of anything ask your RA.
Make sure it looks good. Decent lighting, covered walls, healthy air, and a tidy room can improve productivity, focus, and comfort. As Kondo's advises, do it in one go. Plan the project fully before you start to ensure each piece is placed correctly. The semester get stressful later on, so create your space early, and share your "Drab to Fab" dorm with The Record on Twitter, Facebook, or by email.