Styling While Budgeting
School is back and it's time to step up your style game without breaking the bank. With being a college student it's hard to look your best without running out of the last bit of cash your parents sent you to last you till October. Do not fear,  smart style shopping is here to save the day! Looking for some fresh lashes or a relaxing body massage? Or maybe you want to shop for some new vintage clothing? These are some great local businesses that are reasonably priced and great in quality.
Recently, I went on a hunt to find the best bang for my buck. Here are some of the local businesses, I had a chance to learn more about.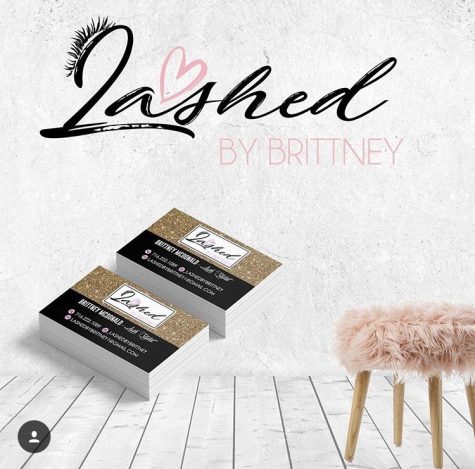 Lashed By Brittany – Brittney McDonald
How would you describe your business?
I would describe my business as new and growing. It's not fully established but I see a lot of potential in myself made business.
What makes you different from competitors?
I try to add different things to my business from time to time to set myself apart. As far as extras? I make the take-home goodies and new creative gifts that each client receives. They are personalized gadgets that not many other businesses do because they don't want to take the time to do it. I am very passionate about my business and brand; that's why I take the time to use my creativity in any way possible. 
3. What are the services that you provide?
Right now, I provide eyelashes extensions. I have recently completed my Esthetician course at The Salon Professional Academy here in Buffalo, NY. So, once I have completed my state boards I will begin to offer waxing services, facials, microdermabrasion, body treatments, and many other services as I continue to expand my knowledge and growth in the beauty industry, which is a forever growing business.
Do you run deals for students?
Yes, I have just recently ended a month-long student promo. Normally, a set of lash extensions cost $125 but I was running a $65 student discount, which is magnificent with the high demand and the high cost to receive this service from many other businesses around the city. 
What are some of your most popular services?
Right now, I offer two different styles of lashes. You can get a more natural look if your new to lashes or just want to stay calm and professional looking. Those are my "Pretty Girl" set. They are not too long but not too short. They're just right.
Where are you located?
I am currently located at 7 Meech street Buffalo, NY, which is by Canisius College college off of East Delavan.
What kind of schedule/ availability do you have?
My schedule has finally opened up more availability since I am no longer a full-time student. I typically start my day at 10 a.m. and end it at 6 p.m. but my weekends can end later. I do offer Sundays if it's a special request from a client. I am very flexible at this moment, but things can change if need be.
How would your customers describe their services?
Probably, very personable and relaxing. I can probably count on one hand how many of my clients did not fall into a "lash nap" while receiving one of my services. If they didn't it could have simply been from our conversation since this service can possibly take up to 2 and a half hours.
How long do your services typically take?
My services take anywhere from two to two and a half hours for the first initial appt and then every two-three weeks my clients come back for a fill-in of the lashes that have grown out. It is similar to when you get your nails done and you need a fill in. The fill-in can take anywhere from 45 to 60 minutes.
What is your business goal? 
My goal is to grow and make every person who lays on my table leave here feeling just as beautiful as when they first walked in. I want to grow so big that my name and brand will ring bells when any man or woman hears it. It isn't just off of being popular or rich (which is my ultimate goal). I mean who doesn't want to be rich or live comfortably. I want people to know me as a business owner who really cares about each and every person that she lays her hands on.
Contact information: [email protected]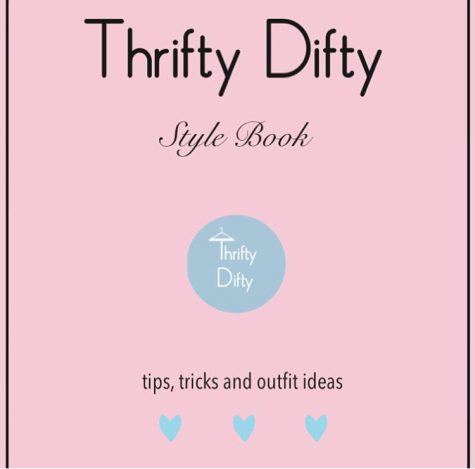 Thrifty Difty- Brooke Latour
How would you describe your business?
Thrifty Difty is a business I started in the summer of 2018. I always loved vintage clothes and realized that more girls need to know that you can get stylish clothes at super cheap prices. My business is all about finding cute clothes from thrift stores and selling them for about a dollar or two more than I bought them for. My items end up being very cheap, but also look like they are from a store like forever 21, for half the price.
What makes you different from competitors?
I'd say a big thing that sets my business apart from others is the pricing. Most people will double the price they bought it for to make more money, but I charge the least amount I can possible so I can make a profit for myself, and also not break customers banks. Another difference is my selling platform. I use Instagram and post the clothing items in hauls, with the size and price in the caption. Since I just started out, I haven't used an official selling platform yet, but in the future things may change!
What kind of styles do you look for?
When I am out looking for clothes, I usually look for clothing that I would like. Which is typically a laid-back, retro 80's look. I have found that this style is coming back. It's more of the high waist "mom" jeans, and turtlenecks. Those are the things that are very popular items on my account. Another item that is very popular on my account is cropped t-shirts. Cropped t-shirts are so popular and so simple to make. Pairing a cropped vintage t-shirt with a pair of high waist mom jeans is such a simple outfit to put on and it is becoming more and more popular.
Do you run deals for students?
At the moment I do not run deals for students, but the thing is that my entire account is already a deal. When you buy a cropped band t-shirt from Forever 21 it's usually about $12, but on my account, it can be listed anywhere from $2-6.
Are all of the clothes you sell from thrift stores?
Not all of my clothes are from thrift stores. Sometimes, if I have a shirt I don't wear anymore I'll put it up for sale in hopes that someone else may want it. Another way I build up my inventory of clothes is from family and friends. Instead of my family and friends bringing their unwanted clothes to the Salvation Army, they just drop it off to me and I go through it and pick out any items that would be fit to sell on my account.
How do you send your product out to buyers and what do you charge for it?
Over the summer when I was home from school, girls in my town would come to my house to pick up their items so they didn't have to pay for shipping, but I  also offered a drop off service to a location of your choosing. For the customers out of town, I offer to ship as well. The shipping cost depends on the weight of a package and is determined when I go to FedEx when I send it out.
Do you only launch clothes during certain times of the year?
At the moment, unfortunately, I am only doing it in the summer. In the fall, I am a student and also play volleyball at the school and have almost no free time. I'm attempting to figure out how to still put out products for my customers in the near future, and I really hope to be able to fit it around my schedule. I would love to be able to do it year round, but sadly athletics and academics come first.
What is the price range of your clothing and do you ever have deals for the holidays?
I've had a price range all the way from 50 cents to $25. It varies depending on style, brand name, popularity and demand. Like I said before, I try to do the absolute lowest prices for my customers with maintaining a profit. Considering this company is fairly new, I really haven't hit any holidays yet to possibly have a deal, but also the prices are already so low there is no way for me to make any deals without it dropping under my profit range.
What sizes do you typically sell overall?
I sell a huge range of sizes. When I am shopping, I look at all size sections considering that everyone is not the same size. Some girls like to wear things that are oversized anyway, like oversized sweaters. If a certain customer wants a pair of jeans, I can get their size down and go out an find them a pair that would fit. That's the only time I would search for a certain size.
How do customers reach you?
My customers reach me through Instagram direct messages and I also have my cell phone available on my Instagram page, which is @ThriftyDIfty. I don't have a website at the moment, but I use Instagram to put out all of my items. In the future, I would love to have my own website, but since the business is so young, I'm still building it.
Do you ever refurbish any of the clothing that you sell?
The only refurbishing, I do with clothes is cutting them. For example, when I find a vintage t-shirt, I'll cut it slightly at the bottom so that it is a cropped t-shirt now. Another way, I refurnish clothing is with jeans.  Jeans can be easily converted into shorts by just cutting them to your desired length of shorts and rolling them up to give them a clean-cut look.
How would you describe your customers review on your business? 
I would say my customers are always satisfied with their products. A lot of people from my hometown who buy from me I personally know and they tell me how much they love it. I have a section on my Instagram page called "thrifty gals" which is a collection of photos of customers wearing outfits they have purchased from me. My favorite part about this is knowing I'm making girls feel confident in their new purchases.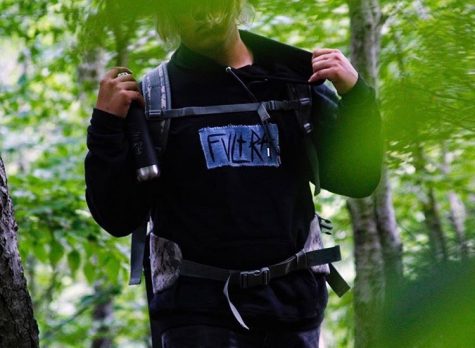 Fultra-  Mitchel Grantham or  MITCH FINNESE
How would you describe your business?  
FULTRA is a new wave of fashion with mostly hand painted simplistic design. 
What kind of clothes do you sell?
I sell streetwear clothing. This ranges from jeans, t-shirts, hoodies, and shoulder bags. 
Do you ever run any deals or sales?
When it comes to sales there aren't any real sales, but if you keep an eye out you might find an older design selling for much cheaper. 
4. Where can I look for or find FULTRA?
The FULTRA website is currently in the making. You can find FULTRA on Instagram and Twitter. 
Instagram: @officialfultra
Twitter: @officialfultra
5. What is FULTRA's price range?  
Hand-painted items range from $80 – $100. We will also soon have some printed t-shirts for sale for $30. 
6. How do customers receive your products?
I am currently located in Cheektowaga,Buffalo. If you're local I may make a personal delivery but I also can ship anywhere. 
7. Where do you get your clothes from and do you always re-design them?
We usually purchase what I like to call "blank canvas clothes" online. 
8. Do you make clothing for both men and women?
I will make clothing specific to females but just about everything is unisex. 
9. What future do you see for the FULTRA brand?
The future for FULTRA is great. I see FULTRA becoming the next Off-White.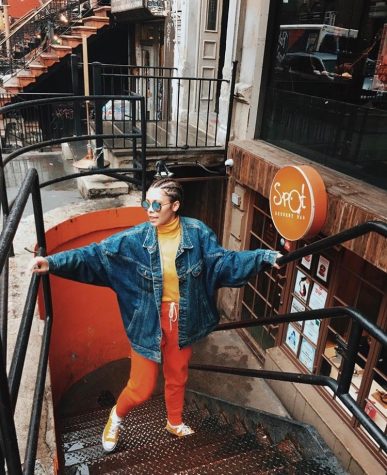 Mars – Megan Parucki
What kind of clothing do you sell?
 I sell clothing that I typically wore multiple times that I get from the thrift store or stores from the mall that I don't want any more.
Do you get all of your clothing from thrift stores?
Yes, mainly all my clothes come from the thrift store. I probably go shopping at thrift stores 3 times a month.
How do people purchase your clothing?
People sometimes purchase my clothing through my depop account. Mainly though it's through people responding to my Instagram and snapchat stories.
What are your prices typically?
 I try to keep my prices $30 or less unless I'm selling something that is name brand. I definitely try to make a profit off my clothes.
Do you run any deals or sales throughout the year?
I do not run sales or deals usually. However, if I am selling some of the same product I will do deals if customers buy it all together.
Do you re-design all of the clothing before selling it?
 Sometimes, I cut my clothing and sell it. I mainly redesign my shirts and my pants. I also sometimes draw on my clothing.
What types of styles do you typically look for?
 I don't really have a certain style, to be honest. I wear clothing that describes my mood that day. If I am going to the thrift store though I will first go look in the preteen boy section. I sometimes try to look for the things that are vintage or items that I've never seen a human wear.
Are there only specific sizes that you sell?
I mainly just sell smalls just because I am tiny and usually sell clothes that don't fit me. However, I do have some sizes that are extra, extra large because I buy pants that are huge on me.
What future do you see for your business?
 In the future, once I start getting into modeling, I want to have my own clothing brand and be able to design clothes based on my vision or mood. I really want to have a clothing brand that is unisex. 
Contact information: [email protected]
Location:  31 Susan Dr. Depew