Alex the Great's Fantasy Frenzy: Week 1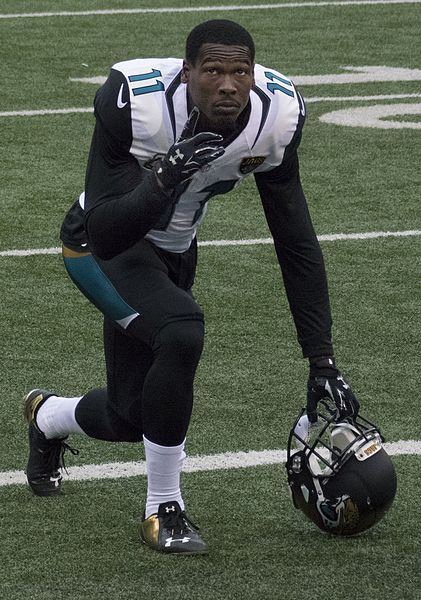 Ladies and gentlemen the wait is over. Football is here. With that comes the highly anticipated 2018-2019 Fantasy Football season. By now you have planted your flags, drafted your teams, and awoken your sleepers. But that's just the beginning.
Fantasy Football championships can't be won at the draft. It's a long and grueling season full of unpredictable developments, trades, injuries, you get the picture. In order to succeed in season-long fantasy, owners must constantly monitor their league's waiver wire.
Take Alvin Kamara for example. Last year's Mr. Irrelevant, Kamara entered his rookie campaign going mostly undrafted in fantasy leagues. The New Orleans Saints third-string running back was behind ball carriers Adrian Peterson and Mark Ingram to start the season, then came his earth-shattering breakthrough. Kamara was given a chance a few games into the season and blew the minds of fantasy owners everywhere. The rookie sensation rushed for 728 yards and eight touchdowns and added an additional 81 receptions for 826 yards and five touchdowns. Kamara went from undrafted in fantasy drafts, to the NFL Rookie of The Year and a top 10 pick in this year's fantasy draft. While that isn't something to be expected every year, it shows the sheer value and importance of the waiver wire and how things can change from the time of the draft.
With Week 1 just days away, it's time to dive into that post-draft waiver wire.
The Jacksonville Jaguars have lost their number one pass catcher, Marqise Lee, after suffering a season-ending knee injury in preseason Week 3. While injuries are never wanted or celebrated, the simple truth is that with injury comes opportunity. The Jaguars may not be the most attractive fantasy passing offense in the NFL, but the opportunity to lock up a number one receiving option on any team is an asset worth rostering.
The most intriguing "next man up" is second-year wide receiver Keelan Cole. The Kentucky Wesleyan alum burst onto fantasy radars late last year with 23 catches for 475 yards and three touchdowns, producing the fifth-most fantasy points among wide receivers from Week 13 on. This starter now presents some valuable upside and is owned in only 37 percent of Yahoo leagues. Go out and grab Cole.
The Baltimore Ravens are giving their former Super Bowl-winning quarterback Joe Flacco one last chance. They added some weapons on either side of the now healthy veteran and one may be emerging as a favorite target throughout this preseason.
John Brown, the former Arizona Cardinal speedster receiver emerged as a great flex option a few years back but then ran into a wall of injuries as well as being diagnosed with the sickle-cell trait. Now in a new city and seemingly healthy, Brown has impressed this preseason and looks to return to his previous form under Flacco. Brown is a bit riskier due to his injury history but is owned in just 16 percent of Yahoo leagues and his upside warrants a roster spot.
The Washington Redskins saw a lot of turnovers this offseason, including the addition of quarterback Alex Smith. With a new quarterback under the helm, it's up in the air as to which of his pass-catchers can emerge.
There are also questions surrounding all the receivers in Washington. Tight-end stud Jordan Reed at one time was one of the best in the league at his position and a fantasy weapon, but Reed hasn't had a healthy season in years and can't be trusted. Former first-round pick Josh Doctson has shown flashes but overall has immensely underwhelmed early in his career while developing a long list of injuries along the way.  If you're going to invest in this offense, why not take the receiver with the lowest risk?
Paul Richardson came over from the Seattle Seahawks this offseason and becomes an immediate deep-threat on what could be a pretty good passing offense under Smith. Richardson is owned in just 12 percent of Yahoo leagues and showed touchdown upside last year in Seattle with six. He is worth a roster spot early in the season until things play out.
The Dallas Cowboys are coming into 2018 with some fresh faces. They say goodbye to longtime focal points of their offense Dez Bryant and Jason Witten. There are plenty of targets to be soaked up with the departure of these pass catchers.
Allen Hurns the former Jacksonville Jaguar is owned in just 40 percent of Yahoo leagues and has a legitimate shot to become the number one receiver for the Cowboys, and he is free right now on the wire. What are you waiting for?
There are several exciting rookie wide receivers this year looking to break out and make a name for themselves. None more intriguing than SMU alum Courtland Sutton of the Denver Broncos. The 6-foot 3 216-pound pass-catcher has made several highlight-reel grabs in camp and has shown well thus far in the preseason. With an aging Demaryius Thomas and a new quarterback in Case Keenum, Sutton should become an every week factor in this offense. Owned in just 12 percent of Yahoo leagues, Sutton is going under the radar and could be a steal later on in the season.
Those who are familiar with Fantasy Football know how tough the tight-end position can be. Unless owners pay up for those top four guys in the draft, teams will more than likely be streaming the position throughout the season looking for that top-12 guy.
Ricky Seals-Jones is one of those waiver-wire adds at the tight end position that could pay dividends if teams waited to draft a tight end. Owned in just 19 percent of leagues, the Arizona Cardinal is going undervalued heading into the 2018 season. Jones is a converted wide receiver with a massive frame. At 6 foot 5 243 pounds, Jones posted two top-five performances in Weeks 11 and 12 last year. With Jermaine Gresham (Achilles) unlikely to be available early on in the season, Jones has a wide-open path to emerge as the top pass catcher for the Cardinals at the tight end position. He is worth an add if you are a team that waited to draft a tight end. Not to mention his Week 1 matchup is against a Washington Redskins team that allowed some of the most top fantasy performances to opposing tight ends last year.
It's not always about offense. As we saw last year with the Jacksonville Jaguars and Los Angeles Rams, team defenses can post week winning performances too. But getting those defenses comes with a price. If you weren't willing to pay up for those defenses in the draft, the waiver wire will become your lifeline. Here we are looking for weekly matchups. What team defense offers the most upside against their opponent on any given week. Let' take a look at Week 1.
The Detroit Lions host the New York Jets on Monday night and look to take advantage of a rookie quarterback's first regular season game in the NFL. Sam Darnold has been declared the starter for the Jets Week 1 and while he is a very talented player, it looks to be a juicy match-up for the Lions defense, and a credible streaming option to start the season.
The Cincinnati Bengals face the Indianapolis Colts Week 1, and with that comes the highly anticipated return of quarterback Andrew Luck. Luck has shown well this preseason and looks to be healthy, but the Colts could be one of the worst teams in the NFL this year on both sides of the ball. The offensive line for the Colts has looked especially bad and has sent Luck scrambling out of the pocket all preseason long. The Bengals will be after Luck all night and have little offensive weapons outside of T.Y. Hilton. Stream the Bengals with confidence Week 1.
As we inch closer to the start of the regular season keep an eye on the waiver wire not only for these players just listed, but also for players that other owners may have dropped in your league. In order to keep a strong fantasy team throughout the entire season, depth is a major factor. Good luck in Week 1 and may the fantasy gods be on your side. Until next week.