Throwback Thursday: Springtime for Casting Hall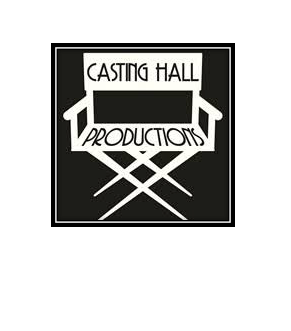 Spring is the most unknown of the seasons to have in Buffalo, as it can be taken over by winter, as we have seen in recent weeks, or summer. However, for Buffalo State, spring symbolizes the lead up to casting Hall's large-scale production, which is presented in the Warren Enter's Theater at Upton Hall. This week marks the opening of their latest production, Cabaret, but this week in 1989 also marked the opening of their production of Bus Stop.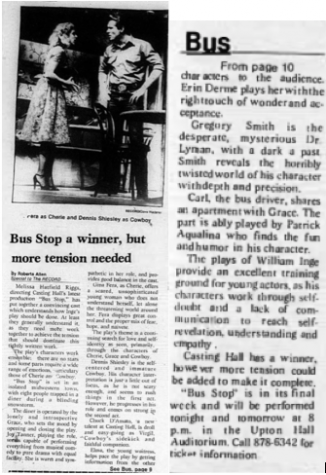 The play tells the story of several passengers stranded in a diner during a snowstorm. The review was a special to The Record and was a neutral review. While the review, praised the play for the acting, the performance was criticized for its lack of tension. This most likely wasn't Casting Hall's first negative review, nor was it their last.
Just last year, their performance of Deranged Durang, a series of one-act plays written by Christopher Durang, directed by
Sean McLaughlin, received harsh criticism for homophobic messages and poorly done comedy. However, they have more than made up for this with their latest production, Cabaret. Despite their large-scale productions happening in April, some of them have started as late as May.
In April of 1968, Casting Hall hadn't put on their large-scale production, which was The Bourgeoisie Gentleman but they were gearing up for it. One interesting thing about this play is who one of the cast members would go on to be. A part of the ensemble cast was Diane English, who after graduating from Buffalo State College, went on to create and write for a great deal of television shows, the most eel-known being Murphy Brown, starring Candice Bergen.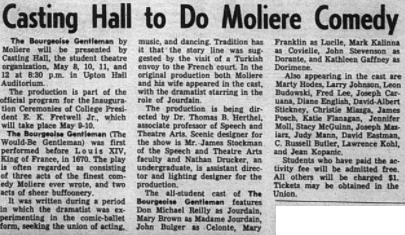 She started out creating the short lived shows, Foley Square and My Sister Sam, but moved on to stardom in her crowing achievement was the creation of the hit CBS series, Murphy Brown, starring Candice Bergen. The show would go on to become a great success, despite English leaving after the fourth season. She is also known for writing the 2008 feature film, The Women. Casting Hall has also started their productions as early as March, which shows just how committed students are to learning their material.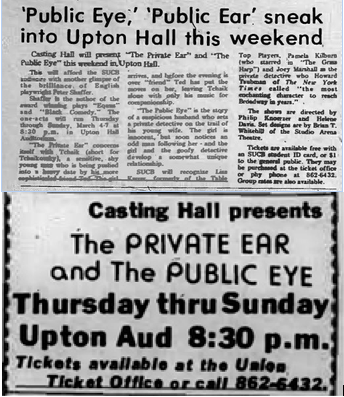 Their 1976 production, The Private Eye and The Private Ear, to one-act plays that gave students a chance to see more of the work of English playwright, Peter Schaffer. However, according the production was relatively unknown because The Record only got to write about it the same week that the play would have premiered.
Springtime may not bring the flowers we usually expect, but for Casting Hall it has brought people destined for the stage and will continue to do so though their unique productions.
This article is a part of our Throwback Thursday series. Every Thursday, we go through our Record archives to find something interesting or relevant. If you have a suggestion for a specific topic or story, send us an email at [email protected].
To access more Record archives, all issues from 1913-2006 can be found online here.