Pope to change Christian calendar due to April Fool's Day protest
In order to make sure April Fool's Day and Easter never coincide again, the Pope is changing the calendar.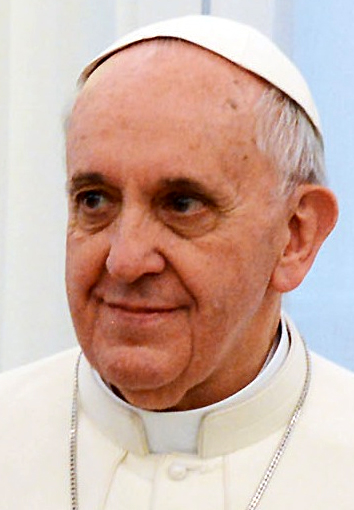 Easter falls on April Fool's Day this year, and the pope isn't having it.
Pope Francis announced his decision to change the Christian calendar.
CNN aired the Pope's speech on Saturday. Standing outside of the Vatican, he expressed how much of an issue that Easter falls on this year on April 1st is. The pope then went on to say that he will be working to fix the calendar so this may never happen again.
The pope talked out how proud he was to be a Christian in this day and age. He says that it made him proud to see so many Christians come together to voice their opinion and "better their religion."
"April Fool's Day is a day of mockery, so we must show the world that we are not to be mocked," the Pope said.
They will be working with the biggest names in math, like Dr. Joseph Carpenter to come up with a mathematical equation to help determine the perfect order for Christian events.
The pope hopes to come up with a new calendar where no Christian holiday or reserved time, falls on a day that contradicts their beliefs.
As of recently, people have been calling for change. As far out as Europe and as close as right here in the Buffalo area, Christians have been protesting the holiest day of the Christian calendar, saying that April 1, the day it lands on is "absurd".
"We'll be out here until the pope and the Vatican realize out disrespectful this is. We need the world to know that Easter is a serious holiday and not a joke," says Magdalena Marie, a protestor.
Crowds gathered around area churches chanting, "We are not a joke." The group will stay until the closest Sunday. If a protest was to start on Monday, the protesters will stay there until Sunday.
"Sunday is our holy day. It is meant to be peaceful, so we can't start riots that day, but any other day, we will be there," Tederford Grant says.
The protests began in New York City and were created by Queens community leader, T'Sirh C. Susej.
"On January 1 of each year, I look up the dates of each holiday. When I saw Easter's date, being a Christian, I got upset. I've had this opinion for a long time and I am glad that people are starting to understand, why it is wrong," Susej said.
For the first protest that he organized, there were only five people there. Each person was either a family member or close friend.
Now his protests bring out hundreds at a time. He now visits different cities to attend their marches.
With the change being made to the calendar, many are forced to wonder, what about Christmas?
Christmas being such a commercial holiday has a huge impact on our economy. People are left to think if this change will affect the economy way too much.
"Personally, I think the Christians are being selfish. They need to think about how this change will affect others," said John DeBaptisten a bystander of the New York protest.
The news isn't fake… but today it is. This story is a part of our annual April Fool's coverage, The Wreckard. It's not true. It's not factual. It's all in good fun.
Happy April Fool's Day!