Being a Buffalo State entrepreneur comes with ups and downs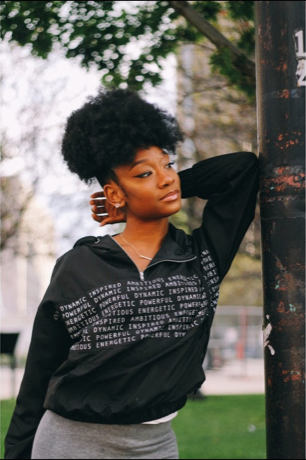 Being an entrepreneur isn't a new way of living here on SUNY Buffalo State College campus. For as long as I've been here, I've known student entrepreneurs. Some of these people are phenomenally talented, so I thought it would be inspiring to others and beneficial to the businesses for me to find out more about our Buffalo State business.
One of these talented entrepreneurs is Raquel Pryce. I had the pleasure of interviewing her about her business.
What is your major and college level?
I am a junior, fashion merchandising major.
What is the name of your company and why did you choose that name?
The name of my company is SlayedbyRocky. I chose this name because it just came naturally to the business. For more information on how this happened see the next question.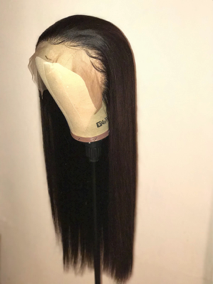 What is a fun fact or something people may not know about your company?
I never liked the name SlayedByRocky. I hated it. Too many people at the time were using the word slayed. I wanted to be different but when people were tagging me online they always put SlayedByRocky and I guess it just stuck.
How did you start your business?
Freshman year I realized that I didn't have as much money as I would have liked. I needed to find a way to make money so I decided to do something that I was good at.
What services does your business provide?
I make frontal and closure wigs. I can do regular sew ins which is basically sewing tracks of hair onto your braids. I also do frontal, closure and leave out installs.
Do you have experience outside of this business in the same field?
I have no professional experience for this business, doing hair. The way I learned to do hair was through my own experiences. I always did my own hair and people just thought I did it well so they would ask me to do there's for them.
What is your favorite thing about the business?
My favorite thing would have to be the consistent income. People always need their hair done. At some point you'll need your hair done and when that happens, I am right there to do it.
What are the strengths and weakness of having a business such as yours?
I think my strengths would be my fast pace. At this point I can make a wig in a bout two hours when for others it may take them days. I also know several techniques to achieve the same look so if a customer wants their hair done in a certain way then I can do that for them. For my weaknesses, I would have to say that I don't know how to work with all types of people but I can say that I learning.
Do you see your business expanding outside of Buffalo State?
Yes, but only to a certain extent. I don't want this business as my career. I have other goals for myself past college but as of currently in order to make money I have clients in New York City as well as Buffalo. I don't want to do hair every day for the rest of my life. I wouldn't even say that hair is my top interest.
What have you learned by owning a business such as yours?
I learned how to manage my time better. I learned how to schedule my daily tasks. Having a business makes you a stronger person. I used to be a pushover and because of this business I'm not anymore. I'm more dependent on myself. I know how to do more on my own.
Can you recall the best experience that you have had with your business?
I actually have a favorite wig. I think this was the day that I achieved the frontal the way that I always hoped it would.
How about a negative experience?
My worst experience was when I was first starting out. I was seeing some unsatisfied customers and it pushed me to develop better skills. There was also this one girl, sophomore year, that came to me. She gave me a closure to use and it was already messed up. I had faith in my skills and figured that I could fix it but as it turns out I actually couldn't. Let's just say, she wasn't too happy.
Do you have anything that you would like viewers/readers to know?
If you would like to see some of my work, contact me or have any questions, here is my contact information:
Instagram: @byracquel
Facebook: Slayed by Rocky.
Every other week I will be choosing an entrepreneur who caters to Buffalo State students to be featured here in the Buffalo State Record. You will be co-host an Instagram and Snapchat takeover with me on the Buffalo State Record's accounts. Your business must be in the beauty and/or fashion field. If you know anyone who deserves to be featured here, contact me me on Twitter: @BlogwithB or Snapchat: bri-izzle