The Record's guide to the best cupcakes near campus
After trying out Buffalo's hottest coffee shops. I decided to go ahead and try four different cupcake shops this week.  Each bakery had its own style and taste making them all unique and oh so delicious!
First on this sweet adventure was Blackbird Sweets. I got the buckeye chocolate peanut butter cupcake, and the oatmeal cream Pie cupcake. They were priced at $2.75 each or 2 for $5.  The frosting on the buckeye was very sweet and overpowered the chocolate cake. The oatmeal cream pie was exceptiopnal! The frosting was creamy and light paired with the oat filled cake adding a great texture. It tasted like the Little Debbie oatmeal pies, (which was used as a garnish). The shop had a penny covered bar and a chalkboard you could write on while enjoying your sweet treat. My overall rating was 7.5/10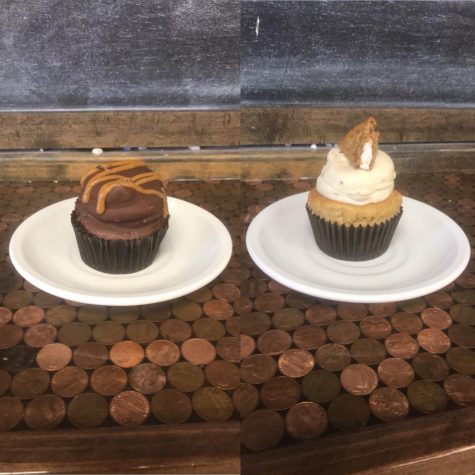 Location: 1547 Hertel Ave.
Their Hours:
Tuesday-Friday:  9 AM -7 PM
Saturday:  9AM – 4PM
Sunday & Monday: Closed
My second destination was Fairy Cakes . The two cupcakes I chose were the double chocolate cake with salted caramel buttercream and the Lemon cake with blueberry buttercream. Each cupcake cost $3.75. These cupcakes were so fluffy and moist. The blueberry frosting was amazing, enhanced by its natural flavors, you could see the berries inside of it. The salted caramel frosting was very good too.  The shop had cute chairs and a couch to sit on and relax by a fireplace. A warm welcoming environment to have a delicious cupcake! My overall rating was 9/10.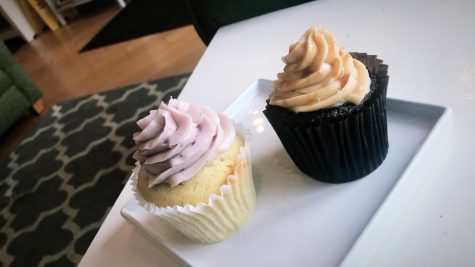 Address: 289 Parkside Ave.
Their hours:
Monday & Tuesday: Closed
Wednesday – Saturday: 10AM – 6PM
Sunday: 11AM – 4PM
My third stop was Dessert Deli. I opted for the hot chocolate cupcake and a raspberry buttercream frosting chocolate cupcake. Each cupcake cost $3.10. The cake in both was very chocolaty.  The hot chocolate cupcake had a nice dollop of whipped cream in the middle a nice compliment to its hot chocolate flavor. The raspberry frosting had just the right amount of tartness to it. The shop had more of a restaurant vibe rather than a shop but it was a nice space. My overall rating was 8.5/10.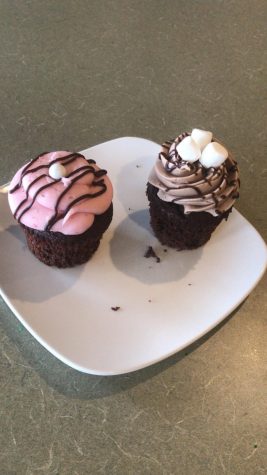 Address: 716 Maple Rd.
Their hours:
Monday -Wednesday: 8AM – 6PM
Thursdays: 8AM – 9PM
Friday & Saturday: 8AM – 10PM
Sundays: 10AM – 2PM
The last shop that I went to was Wheatberry Bake Shop. I tried the maple bacon cupcake, and the bananas foster cupcake. Each cupcake was $2.75. This was the first shop that offered a vegan option for some of their cupcake flavors.  The cakes were a little dry with very sweet frosting.  The shop was smaller, and was a very nice local business spot to try all different kinds of cupcakes. My overall rating was 8/10.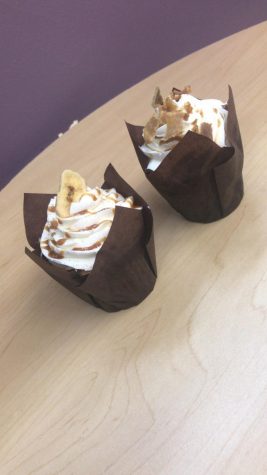 Address: 3985 Harlem Rd.
Their hours:
Sunday & Tuesday 8AM – 2PM
Monday: Closed
Wednesday – Saturday : 7aAM – 6PM