Bills bolster Secondary by adding two-time Pro-Bowler Vontae Davis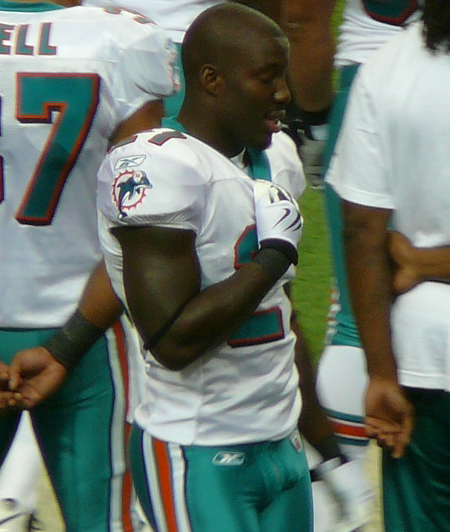 The Buffalo Bills have made their first splash into free agency by agreeing to terms with free-agent cornerback Vontae Davis on Monday night.
Davis was sidelined for 11 of the 16 games as a member of the Indianapolis Colts last season due to a nagging groin injury, in the five games he did play he combined for 21 total tackles and two passes defended.
The Bills signed Davis to a one-year deal worth $5 million dollars that could reach $8 million dollars if he reaches his incentives. Davis is guaranteed $3.5 million.
So why is this a big deal? What does adding Davis mean for Buffalo?
Adding Davis fills the hole that will be left by former Bills' corner E.J. Gaines, who set to be a free-agent this offseason. He was a part of the blockbuster Sammy Watkins trade with the Rams back in August.
Gaines put together a solid solo season in Buffalo, playing 11 games while collecting 59 combined tackles, one interception, and nine passes defended.
Davis provides a more experienced and more polished product at the corner position that the Bills are craving. After a very productive rookie season by first-round pick Tre'Davious White, Davis can offer his knowledge and give a veteran presence in the locker room as well as groom White throughout the season.
With Davis and White on the outside and Pro-Bowler Micah Hyde and Jordan Poyer behind them at the strong and free safety, they produce a secondary that should give quarterbacks and receiving corps across the NFL fits.
While adding Davis enhances their secondary, they still are without a slot-corner as last years starter Leonard Johnson and his replacement Shareece Wright are both set to hit the free-agent market.
If the Bills were to let both Johnson and Wright walk (they should re-sign Johnson), they will most likely look to the 2018 NFL Draft to fill that need. Buffalo is also set up perfectly to select the slot corner they want and fall in love with throughout the draft process.
Buffalo holds eight picks in the 2018 draft, all of which fall within the first five rounds.
Thanks to trades with the Los Angeles Rams, and the draft day trade in 2017 with the Kansas Chiefs (which involved the Chiefs trading up for Patrick Mahomes III), the Bills now hold four picks within the first two rounds, two in the first round and two in the second round.
The Bills are slotted at the 21st and 22nd spots in the first round and if they find a slot-corner that is worthy of a first-round selection then they can snag one with one of the picks. They do not necessarily have to do it in the first round but can use these picks to package or move up if they get worried that a guy they like may slip through their fingers.
Although this is a short-term deal and not a monumental sign, it is a low-risk high reward scenario that could lead Buffalo back to the playoffs and get its first playoff victory since December 30th of 1995.