The Record's guide to the best coffee shops near campus
While adventuring through Buffalo, I was able to try four different coffee shops to let the students of SUNY Buffalo State College which location offered the best coffee.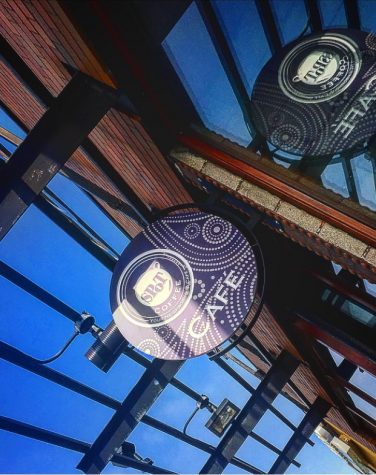 First up on the trip was Spot Coffee Café on Elmwood. With a large selection of coffee, I narrowed my choice to a Mocha which is located under the espresso drinks on the menu. A tall cost $3.70, which was decently priced for the size.  It had just enough chocolate paired with the strong shot of espresso. This is a great way to re-energize and indulge your sweet tooth at the same time. The shop itself was also a nice place to go sit and work on homework off campus to change up the scenery. My overall rating was an 8/10.
The address: 765 Elmwood Ave.
Their hours: Monday -Thursday: 6am to 11pm
Fridays 6am to 12am
Saturdays 7am to 12am
Sundays 7am to 11pm.

The second shop I visited was Café Aroma. This shop was also close to campus making it easily accessible to students. Here I decided to try just a plain shot of espresso. It was only $1.88 and sure did its job of waking me up! It was exactly what an espresso shot should taste like, delicious. This shop was my personal favorite because I felt that they had quite a bit to offer with not just drink options but plenty of foods as well. It's a perfect option to wake up before an 8am class! My overall rating was 10/10.
The address: 557 Elmwood Ave.
Their hours: Monday-Saturday: 6:30am to 12am
Sundays 8am to 12am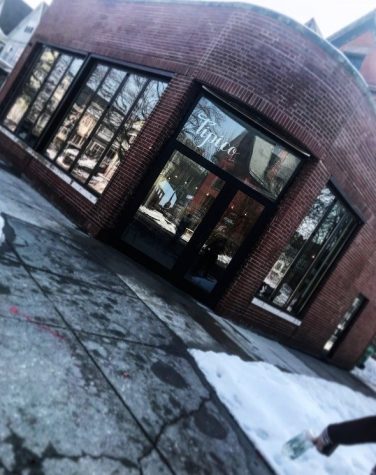 The third shop on the adventure was Tipico. This was a little further away from campus, which was one of the downsides. Here I decided to go for a cappuccino which cost $3.25. This wasn't my personal favorite I felt like it was on the bitter side. The shop itself was adorable and had a really cute teal bench-block seat. My overall rating was 6/10.
The address: 128 Fargo Ave.
Their hours: Monday-Friday: 6am to 9pm
Saturdays: 7am to 9pm
Sundays 7am to 8pm.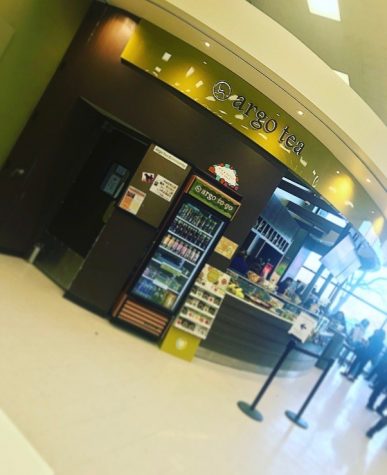 Lastly I went to Argo Tea to see what we have right on campus in the library. Here you can use your meal plan which is a huge bonus. I got a small caramel macchiato for $3.55. It was a great balance of sweet and savory with the caramel. It is a go-to stop on your way out of the library after pulling an all-nighter. My overall rating was 7/10.
The address: Buffalo State Library
Their hours: Monday- Thursday: 7am to 7pm
Friday: 7am to 5pm
Saturday: 9:30am-4:30pm