Water main break in the Campbell Student Union
The Campbell Student Union is closed Monday due to a  water main break that happened Sunday night.
A Buff State Alert was sent to students via email at approximately 6:30 a.m. on Monday notifying students that all events in the Union are canceled for today and breakfast will not be served, as the situation has not yet been resolved.
The Residence Life office is serving bagels and juice as an alternative breakfast option until supplies run out.
Lunch is being served at the Houston Gym until 3:00 p.m., and dinner will be served there as well from 5:00 p.m. to 8:00 p.m.
The following food locations are still operating today: Argo Tea (E. H. Butler Library), Tech Cafe (Technology Building) and Cafe Oh-Le (Science and Mathematics Complex).
Arrangements are still underway for lunch and dinner option.
"Right now, we're working diligently to put backup plans in place to serve the dining needs of the campus community," said Samantha Wulff, Marketing Manager of Buffalo State's food service Chartwells.
Wulff also said a dinner plan will be in place by 1:00 p.m., so students should be sure to check their email throughout the day for updates.
"The Division of Student Affairs staff is working to continue support students while the Union in unavailable," said Dr. Timothy W. Gordon, Vice President for Student Affairs. "This includes working with student groups to relocate offices and identify programming spaces as they need."
For continuing coverage of the water main break at the Student Union and the changes surrounding it;
Follow @BSC_Record on Twitter
Like us on Facebook 'The Buffalo State Record
Leave a Comment
About the Writer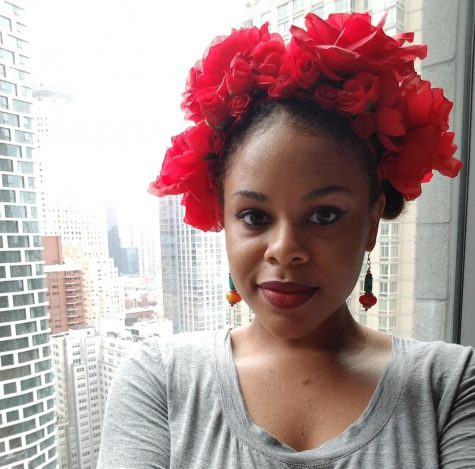 I'Jaz Eberhardt, News Editor


I'Jaz Eberhardt is The Record's news editor, as well as an investigative reporter, feature writer, and flower child of journalism. Born, bred and...