Throwback Thursday: The funniest Super Bowl Halftime show that changed history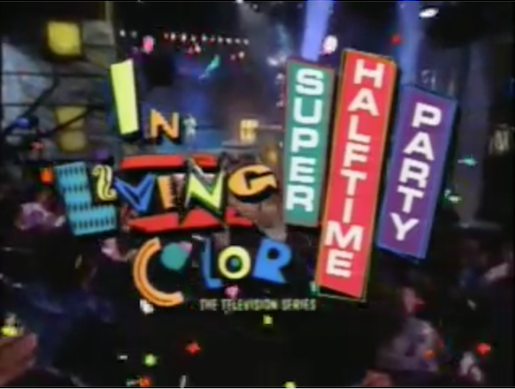 Sketch comedy has always been a versatile field that is not for the weak of humor. However, one show broke ground for new styles of humor as well as different ways of attempting a sketch comedy show. In Living Color, which ran on FOX from 1995 to 1999, brought the comedic styles of James "Jim" Carrey, Jamie Foxx, The Wayans Family, and many other outstanding comedians to the center stage of the comedy world.
This show was praised for some of its "real" portrayals of urban life as well as its ability to always remain humorous. Another noted point of this show is that it wasn't as conservative in it's views of Black people as sitcoms like The Cosby Show or A Different World or dominated by white comedians as Saturday Night Live or MadTV.
In Living Color not only made comedians famous but also gave young dancers a chance to showcase their talents in he shows, dance troupe, The fly Girls. Some big names that came from this troupe include actress and singer Jennifer Lopez, Dancing with the Stars judge Carrie Ann Inaba, and the Rosie Perez as the choreographer for the first four seasons.
However, this show is also responsible for a piece of one of the biggest television events in history, The Super Bowl Halftime Show. In Living Color, was put up against a giant of the media industry and went live during the half hour when the half time show was on the air.
Normally, something like this would have been difficult feat to accomplish or remotely make possible. Many Buffalo Bills fans would have been glued too there television screen looking for the hope that they could win the Super Bowl though they had been denied it in 1990 and 1991. The theme for the 1992 halftime show for the Super Bowl was more of an ode to the Winter Olympics, and titled Winter Magic. Unlike some of the more modern halftime shows this style used classical music and relied more on marching bands than on a singular artist.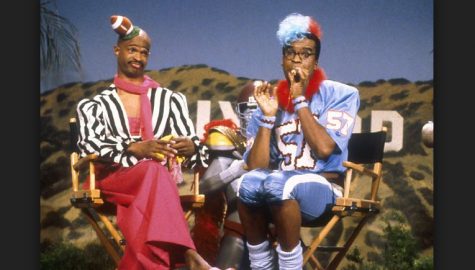 The episode was called In Living Color's Super Bowl Halftime Party and featured certain sketches with a Super Bowl theme, though one of them might have gone too far. The sketch in question was "Men On… Football", starring Damon Wayans as Blaine Edwards and David Alan Grier as Antoine Merriweather. The sketches normally feature these two flamboyantly gay men talking about some aspect of pop culture "from a male point of view".
That particular sketch was noted for jokes about outing people who may or may not actually be gay. In this episode, the outing joke was on Olympic track and field runner Carl Lewis and actor Richard Gere. However, one major issue with the joke about Carl Lewis being gay is that rumors of this kind circulated already, causing Lewis to lose plenty of endorsements.
With a show as big as In Living Color making those jokes only made things harder for him. However, as the rumors subsided, he went on to be remembered for his achievements as an Olympian. However, on repeats of the show or DVD releases, the jokes are omitted entirely from the show.
The show also featured sketches such as "The Homeboy Shopping Network" with a special Super Bowl sale, Fire Marshall Bill showing people how to have a "safe" Super Bowl party, and Background Guy during a Super Bowl Interview. To make sure that people remembered to tune back to the Super Bowl, In Living Color had a countdown clock showing how much time they had left.
At the end of the show came a performance from musical guest Color Me Badd, who sang their hit song, "I Wanna' Sex You Up". The special episode drew 22 million viewers who switched from the Super Bowl to Fox for In Living Color. Next year, in 1993, the Super Bowl Halftime show was headlined by none other than Michael Jackson, and every year since then The Halftime Show has featured one of the most popular artist of the time.
In Living Color was the first time that Super Bowl counterprogramming was a success and since hen other shows have joined in like Saturday Night Live, Glee, Animal Planet's Puppy Bowl, the Lingerie Bowl and a variety of others. This show was a great catalyst for comedy and managed to save the Super Bowl Halftime show from the humiliating fate of remaining dull.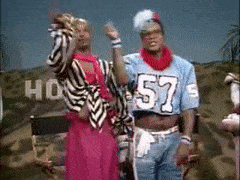 Buffalo would lose this super Bowl and wouldn't win in 1993, the final of the four times the Buffalo Bills went to the Super Bowl and lost. Maybe for good luck we need to do Blaine and Antoine's special Super Bowl snap, two snaps up and your backfield up.
Leave a Comment