Throwback Thursday: Blizzard of '77 closed Buffalo State for two weeks
Buffalo State has a reputation on campus for never rarely closing. Heavy snowstorm, roads not looking too great? You still better make it to your 8 am class.
So when the infamous Blizzard of '77 closed campus for two weeks? You know things must have been really bad.
They were. According to The Buffalo News, the "once in every 200 years" storm killed 29 people, left many stranded on the roads or at work and left the city in snow-covered ruins for days.
We took a look through The Record archives to see how the blizzard affected life at Buffalo State.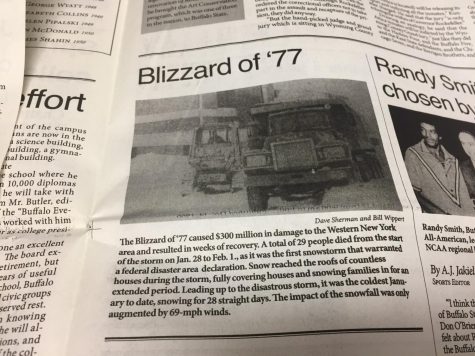 "Howling winds and blowing snow combined to make the Buffalo region resemble a close if not a complete picture with the arctic north. Frozen cars, snowdrifts reaching ten feet in height, and houses lampposts and store signs dripping with icicles have all become mundane and familiar sights in Buffalo," wrote Robin Pliner, The Record feature editor in 1977.
If the storm had wreaked havoc a week or two earlier, students would have been home for it. According to Pliner, it happened just as school was getting back in session.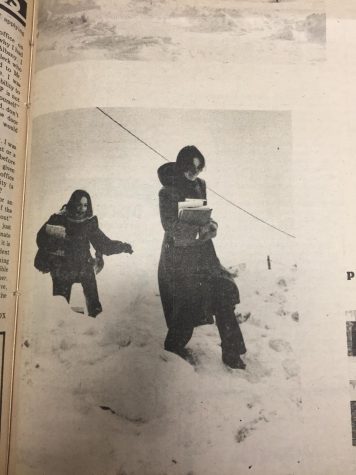 "Students here, who had just returned from a month-long Christmas vacation, were greeted with 13 more spare days. Those students who live outside of Buffalo either returned home if possible or weathered the "Blizzard of '77" along with the rest of the city's residents"
How did Buffalo State students handle the legendary storm? Pliner references baking, listening to music, "shoveling parties," and well, drinking.
"Many less adventurous or uninvigorated students contented themselves with any indoor activity they could think of. Old Password and Jeopardy games were found in the back of many closets, many hands of gin rummy and poker were dealt across tables of dormitory suites and lots of liquor and beer were on hand to help the days pass by happily."
On the Editorial page of the old Record copy, the writer seems proud of Buffalo for finally living up to its winter weather reputation.
"What we could use is a big pat on the back for living through the storm, and still maintaining a sense of sanity and humor about it all… Years from now we can impress our friends by bragging that we lived through the Buffalo winter of '77."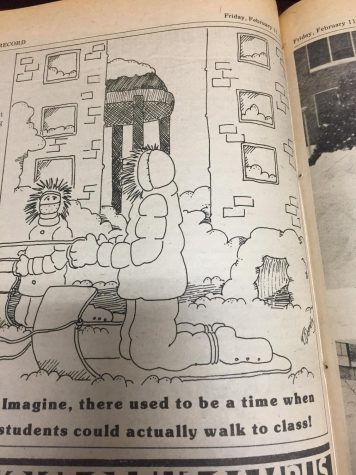 This article is a part of our Throwback Thursday series. Every Thursday, we go through our Record archives to find something interesting or relevant. If you have a suggestion for a specific topic or story, send us an email at [email protected].
Check out the old 1977 issue for yourself, here.
To access more Record archives, all issues from 1913-2006 can be found online here. 
Twitter: @chessabond
Email: [email protected]
Leave a Comment
About the Contributor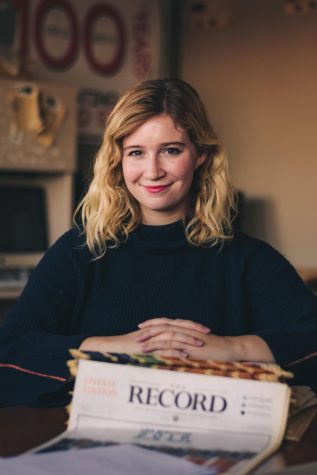 Francesca Bond, Executive Editor
Francesca Bond is an undergraduate student at SUNY Buffalo State. She has a major in Journalism and a double minor in Sociology and Political Science....