Professor Spotlight: Katharine Hubbard brings advertising experience to Communication Department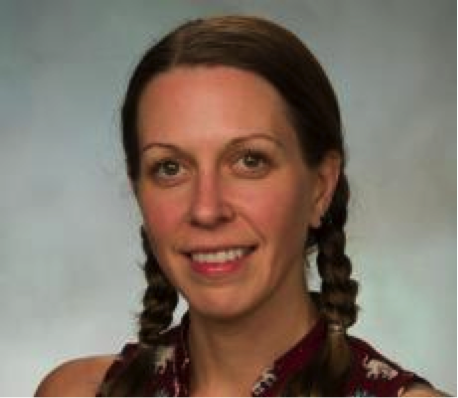 Professor Katharine Hubbard has traded the cowboy boots and country music of Austin, Texas, for the famous wings, loyal sports fans, and the unpredictable weather of Buffalo.
Hubbard accepted a teaching position in the Communication Department at SUNY Buffalo State.
Arriving in the city only two months ago, Hubbard said it wasn't much of a transition. She attributes this to the friendly and helpful Buffalonians she has encountered.
Although Hubbard made her voyage to SUNY Buffalo State from The University of Texas at Austin, she is originally from Nebraska.
"I still have all my winter clothes from when I lived in Nebraska," Hubbard said.
With so many jokes about Buffalo's unpredictable weather, Hubbard seemed optimistic.
"We do have snow in Nebraska, so I know what cold is. Texas is super warm. I'm glad to be experiencing fall. To actually have seasons now is great."
When asked to comment on the food scene in Buffalo, Hubbard responded, "Thin Man Brewery had these vegetarian sandwiches that were I think the best I've ever had. I've been very impressed with every place I've been to eat at so far too."
Although Hubbard enjoys the restaurants and residents of Buffalo, the love for teaching is driving factor that carried her from across the country.
Teaching had always been a part of Hubbard's plan. Hubbard said she was stirred by a professor during her undergrad who continually inspired her along her path. Hubbard said her goal as a teacher is to emulate the experience she had and inspire students, helping them figure out what they want to do, and find their own way.
When starting her undergrad at The University of Nebraska at Kearney, Hubbard claims she "totally fell into advertising," something that she now considers her niche. Her quest for understanding the broad subject of advertising led her to the Academy of Art University in San Francisco, CA., where she received her masters in fine arts in advertising and then went on to obtain her doctorate of philosophy in advertising at The University of Texas at Austin.
"I had too many questions about what I was being taught in the creative field. They made a lot of comments and I was like, I don't know if that's really true or not. I want to figure this out. And it's like, how do you answer these questions? Getting a Ph.D. is a great way to learn how to research and answer those behavior questions," Hubbard said.
During her undergrad, Hubbard held the title of advertising staff manager for the school paper. Hubbard said she handled all the big clients, including publishers out of New York, and then delegated the smaller, local businesses to other students on the advertising staff. Hubbard takes pride in the fact that ad space in the paper tripled, and revenue doubled under her supervision, she said.
She also has experience working as a behavioral designer at an advertising agency. Put simply, the position was about "designing behavior" literally. Part of Hubbard's work is using behavioral science to create a desired change, using advertising.
The professor said that she was looking into a teaching position in Buffalo because of friends (who are Buffalo natives), that always expressed their "Buffalove" to her.
When the opportunity for a position at SUNY Buffalo State became available, she seized it.
"I do get lots of great questions and a lot of engagement in the classroom, and that's been fantastic," Hubbard said, reflecting on her experiences teaching SUNY Buffalo State students thus far.
Hubbard is looking forward to the spring semester when she will be teaching; applied communication research (COM 401), advertising/copywriting (COM 314), and a graduate course in writing for public relations.
Professor Deborah Silverman led the hiring committee that selected Hubbard for the teaching position, she commented, "I was very impressed by her academic background, as well as her professional experience in advertising and public relations, plus her teaching experience. We're delighted to have her here with us!"
Leave a Comment