Local Singer-Songwriter Shows Us His "Little Vision" on New Album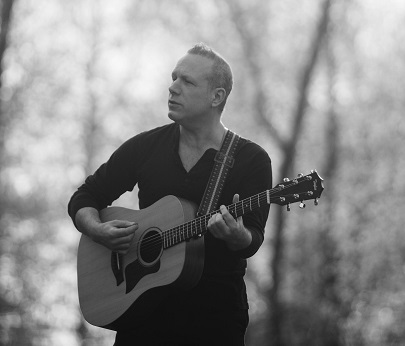 If you want proof that the Buffalo music scene is still alive and kicking, Rob Falgiano is your answer. He is one of the most prolific singer/songwriters in the area, playing with artists like Three Dog Night, Jakob Dylan, and Chris Trapper in the past.
On Falgiano's ninth studio album Little Vision, the Buffalo based singer/songwriter lays out 14 songs that range in between jazz, electronica, R&B, and country. On one song he can sound like Tom Petty, and on the next he can sound like Elvis Costello. Throughout Little Vision, Falgiano writes songs that remind us of artists like John Mayer, The Postal Service, and Ed Sheeran.
Little Vision starts off with "When I See You," a funky, bossa nova-esque tune that while it is relaxing, doesn't feel like it should be the album's opening number. While it may be a minuscule issue, it doesn't interfere with the rest of the album. The rest of the album is filled with great songs, such as the funky, cheesy song "Super Sexy Xmas," the R&B track "I Can't Believe That We're Not Together," and the Maroon 5-esque song "Healing a Broken World."
"On the whole, the new CD is more consciously optimistic," says Falgiano according to a press release. "I wanted to get back to the uncomplicated innocence of some of my earlier songs, while incorporating everything I've learned about music and studio recording in the last 25 years." Falgiano also claims that Little Vision has his "best collection of songs."
Just from listening to the rest of Little Vision you can tell Falgiano puts his heart and soul into each track, whether it's in his serious songs ("Bring the Love," "Keep Shining,") or his goofier tracks ("Momma Wore Hot Pants," "Super Sexy Xmas.") Little Vision is another gem in Falgiano's ever expanding discography.
Falgiano will be playing songs from his new album along with other songs from his past discography on Saturday, October 14 at Nietzche's on 248 Allen St., in Buffalo, N.Y., at 8 p.m. Tickets are only $3.
Leave a Comment