Australia's Awaken I Am Make Post-Hardcore Great Again on New Album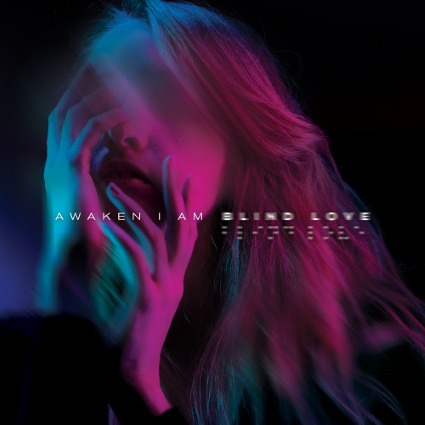 Post-hardcore is slowly making a comeback. With bands like Slaves, Too Close To Touch and Hands Like Houses being some of the biggest bands in this new wave, there are several smaller acts that are slowly approaching these big shots. Insert Awaken I Am, one of the scene's newest acts that everyone should pay attention to.
Formed in 2011, the Brisbane, Australia based group made up of vocalist Adam Douglas, guitarists Connor Oakley and Ned Jankovic, and drummer Luke McKenzie, have slowly grown in popularity over the years, releasing their debut album Shields and Crowns in 2015 and touring with heavyweights like I Set My Friends On Fire, Chiodos, and Emarosa. They signed to Victory Records (Shattered Sun, Conveyer, For the Win) in late 2016, hoping to lead to worldwide popularity for the Australian quartet.
According to a press release by Victory, Blind Love, their debut on the Chicago based label and second overall, is filled with pain and anxiety, something that the group injects into all ten of the songs off this record. The album produced by Taylor Larson (Jason Richardson, Periphery, From First To Last) uses these negative feelings to create beauty from tragedy. Vocalist Adam Douglas says that Blind Love "is an impassioned record about relationships and being blind to another's faults – and our struggles to look past our mistakes."
Blind Love starts off with the heavy hitter "Walk My Way," where Douglas' vocals resonate with the energy of Slaves' Jonny Craig and Issues' Tyler Carter. "I can't escape what I've become," Douglas sings on the track's chorus, "so won't you walk my way?"
It's clear that this album will deal entirely on the subject of failed relationships and the heartache they bring. Other tracks that follow this subject include "Naive," "Red Wine Regret," and the title track, "Blind Love." The title track is one of the most powerful tracks on the album, dealing with loneliness and the horrible feeling of losing your inner self. Douglas puts his personal experiences on each track, but it shines the brightest on "Blind Love." The track is filled fantastic lyrics such as "I never wanted to break/ I never wanted to be this way/ I've never felt so low/ But at the same time you make me feel high/ Oh baby did I leave you out to dry/ From all my lies," and my favorite lyric on the whole track, "I know it's kinda hard, I know I fucked it from the start."
My personal favorites on this album include "Walk My Way," "Blind Love," and the instrumental track "Be Still," a full three and a half minute slow song filled with a guitar repeating the same notes and drums that fill the song with an eerie atmosphere. Some of the songs that I found to be the weakest include "The Chase," "Distance, Distance," and "Hindsight."
Blind Love is a solid album by Awaken I Am, but there are some issues. Some songs sound the same and the lyrics kind of sound repetitive, especially when each track is about the same topic of loneliness after a sour relationship. However, the album is relatable to almost anyone. Despite these few things, overall, it is a great album that I personally enjoyed.
Leave a Comment