Eat at the Buffalo Wing Fest, Dance at the Irish Fest and Rock out to 2 Chainz with Step Out Buffalo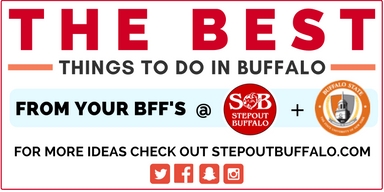 South Buffalo Irish Festival– Whether you're 5% or 100% everyone is proud to be even a little bit Irish. So show your pride and get your jig on with the best of the best and all things Irish this Saturday at Cazenovia Park!
Taste of Niagara Falls– Is there really anything better to do than eat? Yea, I didn't think so. Eat all you can of the best Niagara Falls has to offer when they take over Old Falls St. this coming Saturday and Sunday.
Buffalo Wing Festival– How many wings can you eat? Put yourself to the test this Saturday and Sunday with one of the best food festivals in the country… in the country! And it's only five bucks to go!
Tailormade Music Festival feat. Travis Scott and 2 Chainz– Yo guys, check out this sweet, sweet event this weekend. "Come get a taste" of Travi$ Scott and 2 Chainz at Canalside this Saturday. Plus the rest of the lineup was picked by the fans! General admission tickets are only $55 so don't miss out!
Leave a Comment