Spend your weekend festival hopping with Step Out Buffalo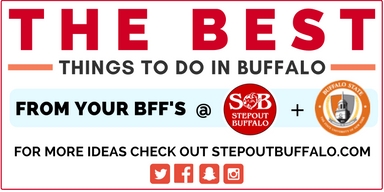 Allentown Art Fest
What's better than kicking off the summer with street art, live music and good eats?! Come out to Allentown this Saturday & Sunday from 10am-6pm to see the beauty that these local artisans have to offer.
 East Aurora Music Fest
With over 40 bands & LOTS of food trucks, East Aurora will be hosting a music fest this Saturday starting at 2pm that you won't want to miss out on. $10 Pre-sale/ $15 door
Wear your best superhero costume (which there will be prizes for) & race the night away this Friday, June 9th at Delaware Park & St. George's Church Grounds. All proceeds support both Compeer of Greater Buffalo AND the Mental Health Association of Erie County.
Did you know this Friday's full moon is called the strawberry moon? Ironically, the strawberry fest in Albion, NY is this Friday & Saturday, celebrating all day long the glory of that delicious fruit. There'll be craft booths, arts and a parade!