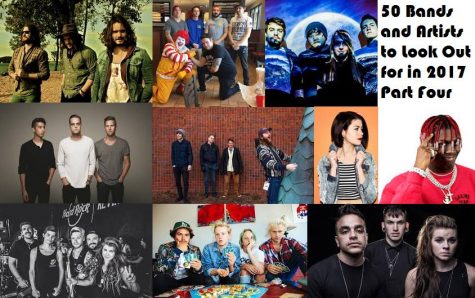 Chris Prenatt, Contributing Writer
May 8, 2017
Filed under Arts & Entertainment, CULTURE
Although a third of 2017 is behind us, there is still plenty of music to come. While most of you might be listening to your favorite bands from years ago, don't sleep on the up-and-coming talent out there that you aren't paying enough attention to. Over the course of five weeks, The Record will introduce...
Vincent Nguyen, Reporter
April 27, 2016
Filed under CULTURE, Recent Stories, Reviews
From his red dreads with beads in them, to his nasally cartoonish voice, to the unique mixtape cover art, Lil Yachty is different. The 18-year-old from Atlanta is a part of a new wave of Internet-generated, Internet-hyped, oddball, "weirdo" rappers, along with the likes of Young Thug, Lil Uzi Vert,...