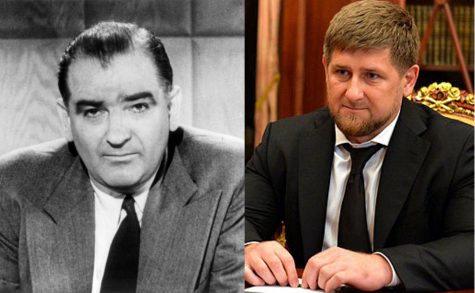 Edwin J. Viera, Columnist
April 27, 2017
Filed under Columns, OPINION, Politics, Recent Stories, Society
During the 1950s Junior Senator of Wisconsin, Joseph McCarthy, generated fear in the American minds because of the threats of communism. He led people to believe that anyone around them could be a Russian spy. Another part of this witch-hunt called the Red Scare, is the Lavender Scare. The Lavender...
Edwin J. Viera, Columnist
September 13, 2016
Filed under Columns, OPINION
In the 1950's a Junior Senator from Wisconsin by the name of Joseph McCarthy sold his campaign on the idea of finding communists in America. Since tensions with Russia were high at this point it was an important mission to the people as well as the government. His intentions were good but his execution...