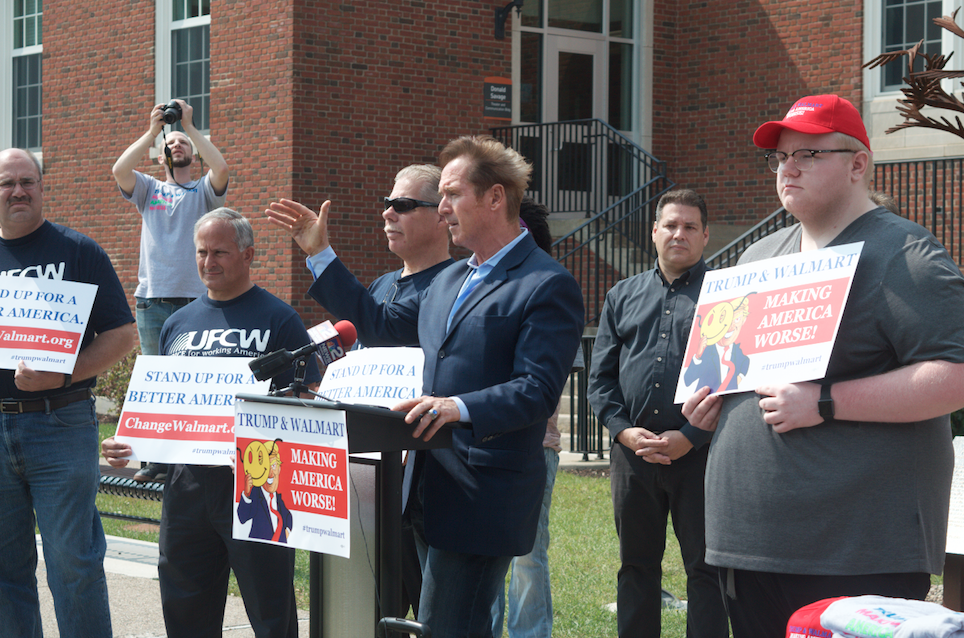 New York Representative Brian Higgins and Senator Tim Kennedy visited Buffalo State to speak at the "Trump and Walmart Make America Worse" rally Tuesday afternoon.
"This rally is the kick-off to [a tour] across 25 college campuses exposing the fact that Donald Trump and Walmart share the same values and political agenda." said Amy Ritter, communications director of Making Change at Walmart.
Ritter explained that college students are a crucial demographic to make a change in big businesses such as Walmart because millennials make up a large part consumers and have a lot of "purchasing power."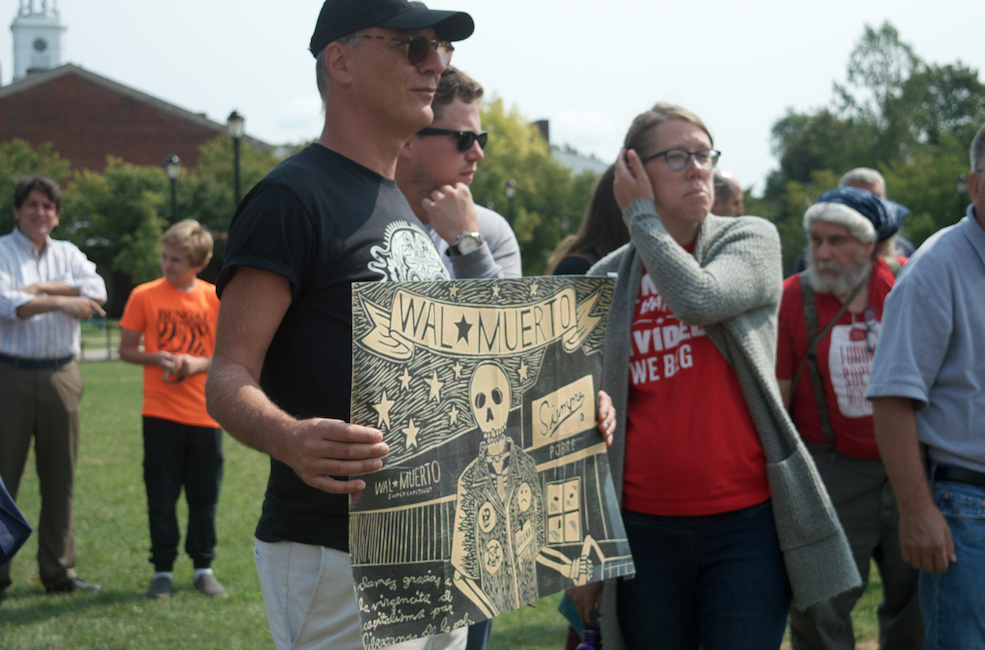 The speakers mainly focused on their support for living wages and unions, as well as their disapproval of President Donald Trump and large corporations.
"Our workers are being left behind because they're not sharing in the prosperity that they helped build." said Rep. Higgins.
The Pride Alliance at Buffalo State partnered with Making Change at Walmart to host this event.
Daniel Michael Hyatt, Buffalo State student and president of the Pride Alliance, spoke about President Trump's "empty promises" to protect the LGBTQ+ communities and minorities.