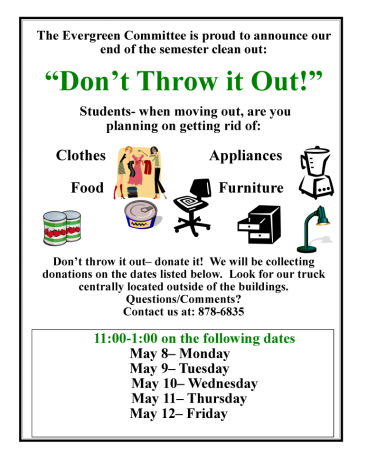 Joel Hopkins, Opinion Editor
May 4, 2017
Filed under Campus, NEWS, Recent Stories
The Evergreen Committee will host its end of the semester clean out, Don't Throw it Out!, from May 8 until May 12 on campus at Buffalo State. This campaign aims to collect donations of clothes, food, appliances, or furniture from those who may have considered throwing out the items otherwise. Donations will be ...