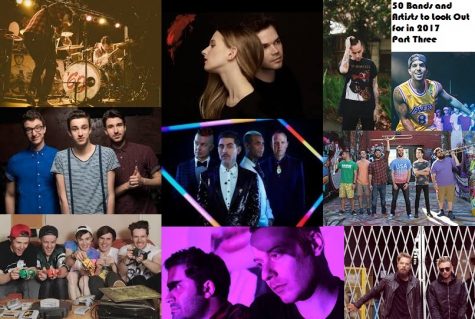 Chris Prenatt, Contributing Writer
April 30, 2017
Filed under Arts & Entertainment, CULTURE
Although a third of 2017 is behind us, there is still plenty of music to come. While most of you might be listening to your favorite bands from years ago, don't sleep on the up-and-coming talent out there that you aren't paying enough attention to. Over the course of five weeks, The Record will introduce...
Daniel Flynn, Columnist
April 6, 2016
Filed under Columns, OPINION, Recent Stories
Last week, I watched a video that went viral wherein an African American female at San Francisco State University interrogated a White male for wearing dreadlocks, a hairstyle associated with African ethnic groups. This woman's behavior was threatening and borderline abusive. Before I am accused of...