Edwin J. Viera, Columnist
April 19, 2017
Filed under Columns, OPINION, Politics, Recent Stories, Society
America has reached turmoil in terms of its foreign relations with Syria, North Korea and Russia. With regards to Syria, America is under fire because of the chemical attack and Donald Trump's response attack, and then came North Korea with claims that they are ready to go to war if America doesn't...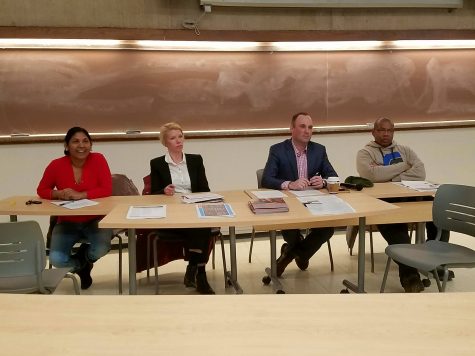 Joel Hopkins, Opinion Editor
March 6, 2017
Filed under Campus, NEWS, Politics, Recent Stories, Showcase
The SUNY Buffalo State Public Administration Department is aiming to provide a new platform for political discussion on campus. The third event in Buffalo State's ongoing series of panels on The First 100 Days of the Trump Administration took place Thursday afternoon in the Bulger Communication C...