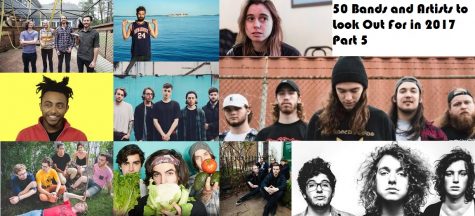 Chris Prenatt, Contributing Writer
May 18, 2017
Filed under Arts & Entertainment, CULTURE
Although a third of 2017 is behind us, there is still plenty of music to come. While most of you might be listening to your favorite bands from years ago, don't sleep on the up-and-coming talent out there that you aren't paying enough attention to. Over the course of five weeks, The Record will introduce...
Dan Almasi, Sports Editor
April 6, 2016
Filed under Arts & Entertainment, City, CULTURE, NEWS, Recent Stories
Even on the Monday after Easter – or as it's better known in Buffalo, Dyngus Day – there ain't no rest for the wicked. Four bands each brought their unique brand of indie rock to Alternative Buffalo's Spring Fest at First Niagara Center on March 28. Alt. Buffalo 107.7 has grown from what...