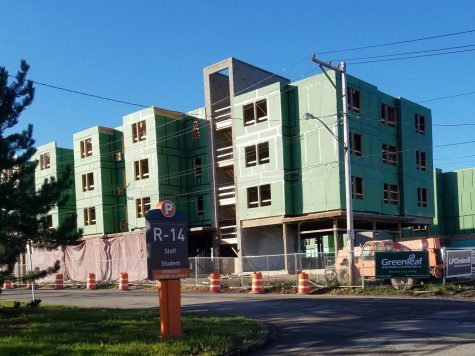 Edwin J. Viera, Columnist
May 3, 2017
Filed under City & Region, Columns, OPINION, Recent Stories, Student Experience
Campus Walk is the newest building at Buffalo State, and it is primarily being used to house the seniors that are being forced off of campus. Seniors are leaving the campus because of a new residence life rule. "Beginning next academic year, Fall 2017, senior standing students (90 credits or more) wi...
Sarah Minkewicz, News Editor
February 4, 2015
Filed under Campus, City, NEWS
Construction for a $25 million apartment complex that targets SUNY Buffalo State students has some college officials concerned with the location, student affordability and environmental factors that surround the project. The Buffalo Planning Board approved of the apartment complex last month, which...