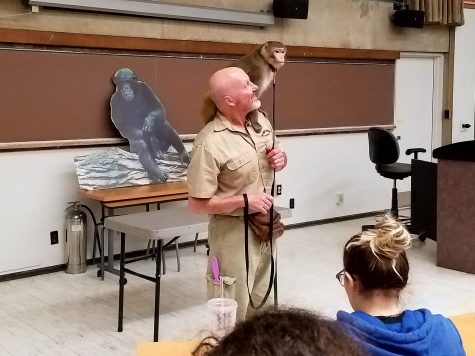 Joel Hopkins, Opinion Editor
April 24, 2017
Filed under Campus, NEWS
The Primate Sanctuary of Niagara Falls will take on Buffalo State interns when its new facility is up and running, said owner Carmen Presti during a presentation given at the school. Presti brought five of the primates from his sanctuary to an annual event hosted by the Anthropology Society April ...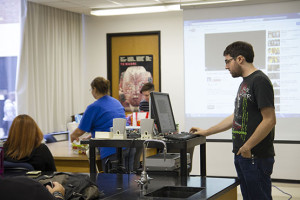 Caitlin Kupiec, Staff Writer
September 10, 2013
Filed under CULTURE, Student Lifestyle
The point when a "man" with piercing black eyes, imprisoned in a room with 20 of the Queen's serving staff, transformed into a giant werewolf ready to pounce on and drain the blood of Queen Victoria, may have been the first time everyone in a classroom paid attention to an overhead projector screen. Unfortunately...