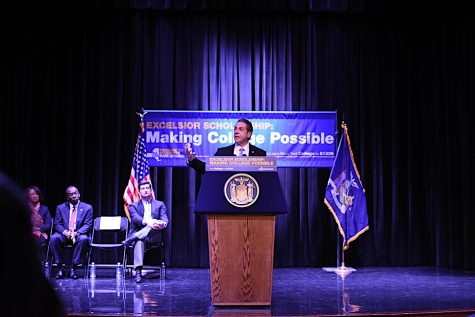 Brian Harrell, Reporter
April 13, 2017
Filed under Economics, OPINION, Politics, Recent Stories, Showcase, Society
Education has become somewhat of a specter here in America. There is a notion that everyone should be wasting time pursuing tax-funded fraud degrees that don't guarantee you a fast food job resulting in un-payable loans. The education system has implemented a Sallie Mae mob-style hospitality. Navient...
Sean McCormick, Reporter
November 2, 2016
Filed under Advice, Columns, Economics, OPINION, Recent Stories
My biggest financial goal is to inspire my students, friends, and family to begin their journey toward financial literacy. My journey toward financial literacy began in October of 2013 when I moved to Buffalo, NY. Coming from New York City, I had been the beneficiary of an incredible public transportation...